We're excited to announce that Field Grey will be exhibiting at the first ever HIX event at London's Business Design Centre on the 18th and 19th November. Europe's newest hotel design event, HIX celebrates and brings together the people that represent the hotel interiors supply chain.
It's no secret that the hotel industry has faced some serious challenges over the last 18 months, so we sat down with HIX before the event to give our take on the changes we expect to see in post-pandemic hospitality, what we've been doing as a business to adapt, and what you can expect to see from us at HIX!
HIX: What does Field Grey do and what makes it's offering unique?
FG: Field Grey launched in 2005, when creative director and founder Janice Turner identified a niche in the market for design-led, high-quality uniform and workwear. Working directly with clients and other multidisciplinary design practices, we have always been a creative studio that puts products and design at the heart of what we do. The power of the right uniform is often overlooked, and it has always been Field Grey's mission to create collections for our clients that reflect their brand and its ethos, but also make garments that are a joy to wear.
HIX: How has your business adapted for the post-pandemic hotel and hospitality industry?
FG: Throughout the pandemic we have re-evaluated how we work, both internally and externally with our clients, helping them to adapt to the new challenges that have faced the hospitality industry over the last 18 months. With procurement working under new constraints in this unpredictable time, we have been very hands on to find new ways to provide the best value and product longevity to our clients. Our made-to-order Readywear™ range offers incredible style but also much more flexibility and lower minimum orders, which has been a great option for many of our clients who could not commit to a full bespoke collection as a result of the pandemic.
And of course, we have produced some wonderful new face masks. They're made in London and available to order in 9 different colours on readywear.co.uk.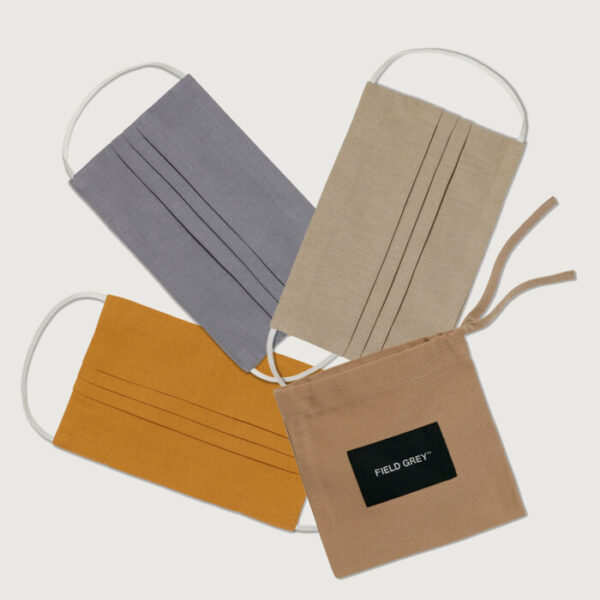 HIX: What can the hotel and hospitality industry learn from the global pandemic?
FG: We have always been advocates for uniform as a crucial part of the hospitality experience, on a level with interiors or branding. Now more than ever, hotels and hospitality ought to really focus on creating memorable experiences that will encourage returning clientele, as the industry is no longer seeing a reliable influx of corporate travel. This includes being conscious of their teams, and of how their staff look and feel.
HIX: Among the big social shifts to have occurred over the last 18 months (e.g. changing value expectations; hotels as workplaces; building trust and loyalty with Gen-Z; wellness; hotels as communities), which will be the most significant driver of change over the next 3-5 years and why?
FG: Hotels will no longer simply be a place to 'stay', but a place to 'be'. We envisage that a multi-faceted experience that engages locals as much as travellers will be key for hotels to adapt to the post-pandemic world – this could be co-working spaces or a roster of events from pop-up shops to live music. The draw to in-person experiences is strengthening, but in a world of ongoing travel restrictions, hotels that find ways to get business from and engage their own communities will be best-placed to ride the change.
HIX: What products will you be featuring at HIX this year and why should visitors visit your stand?
FG: We're really excited to show visitors the look and feel of our garments in person, from the luxurious velvet smoking jacket we crafted for The Mayfair Townhouse, to the utilitarian chef's shirt we designed for Honest Burgers embroidered with the company's motto. We also have several brand-new products to feature at the event, including the first samples of a neo-Japonism inspired wrap jacket, the latest addition to our Readywear™ range. There's no better opportunity to gain a first-hand overview into the scope and quality of our work than at HIX.
Visitors to our stand will also be able to shop some great products from our Readywear™ range at the event, including multi-use pouches made from studio scraps, face masks and our brand-new Readywear™ X Peper Harow sock collection.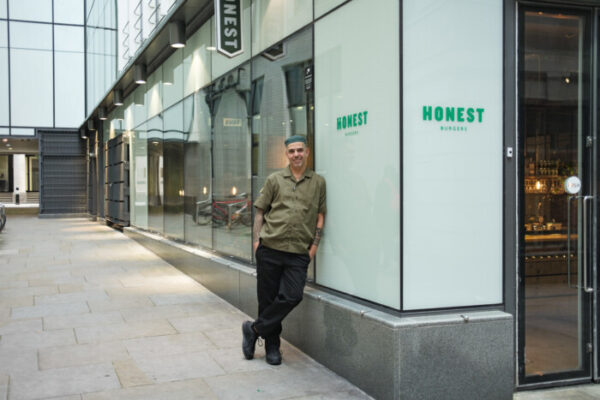 HIX: Is there anything new and exciting in the pipeline for Field Grey that you can share with HIX attendees ahead of the event?
FG: We've been working alongside Peper Harow to create a sock line that will form a brand-new addition to our Readywear™ range. Having noticed a distinct lack of high quality, stylish and sustainable socks within the workwear market, our collaboration with Peper Harow provides the perfect solution for busy hospitality professionals. The Readywear™ X Peper Harow sock collection will launch at the end of November, just in time for HIX, and will also be able to shop at readywear.co.uk.
That's not the only exciting development for Readywear™, we are also working on developing the line as a brand in its own right, including a repair and recycling programme. Our garments are made to last, and we're always looking for practical ways to pass on this ethos on to our clients so they can get the most out of their uniforms.
HIX: What are you most looking forward to about HIX 2021?
FG: Meeting new people, seeing new products and converting new business with exciting companies! Field Grey prides ourselves on our design-led approach, so we are thrilled to be showing amongst like-minded businesses and making new connections at HIX this year.
Click the link below to register to attend HIX at the Business Design Centre, on the 18th & 19th November. See you there!