The jewel of London's Southbank, The Hayward Gallery, celebrates its 50th anniversary in July. Field Grey are thrilled to announce a collaboration with the gallery to celebrate the current Lee Bul retrospective.
South Korean artist Lee Bul explores themes that are as relevant and thought-provoking today as they were when she burst onto the art scene in the 1980s. She tackles male dominance, womens' rights and the female form through her dreamlike sculptures and installations. The exhibition transforms the recently renovated gallery into a ethereal landscape where visitors can view many of her provocative works shown together in the UK for the first time.
The works are not displayed chronologically, but instead presented in an order that works with the gallery's space. The highlight of the exhibition is a site-specific installation called Weep into stones (2017–18). Bul has responded to the architecture of the Brutalist behemoth by draping the gallery in a dazzling steel, crystal and glass curtain.
The story of our collaboration begins with a visit by Katherine Walsh, Buyer & Merchandise Manager at the Southbank Centre, to our stand at the London Design Fair in September last year. Katherine observed our Readywear collection and had the idea that a collaborative apron would be the perfect combination for the exhibition. Bul's own uniform is dominated by workwear such as utility jackets and jumpsuits; she's often seen wearing an apron.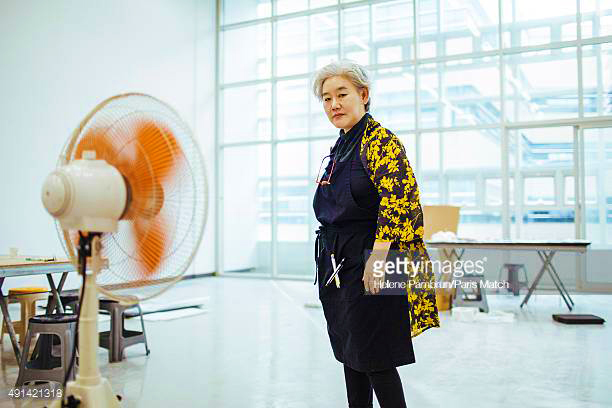 The Apron
The apron is produced in royal blue duck cotton and features silver eyelets with black herringbone ties. It has a bespoke patch on the lower left side, on which appears the Hayward Gallery's bold new logo in yellow and 'Lee Bul' in white.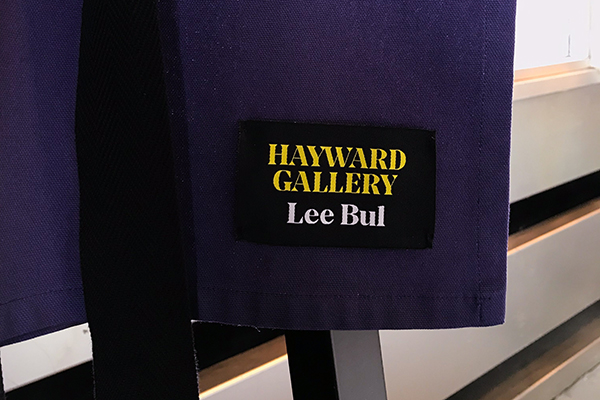 The apron can be purchased from the Hayward Gallery shop and will also be available to buy online very soon!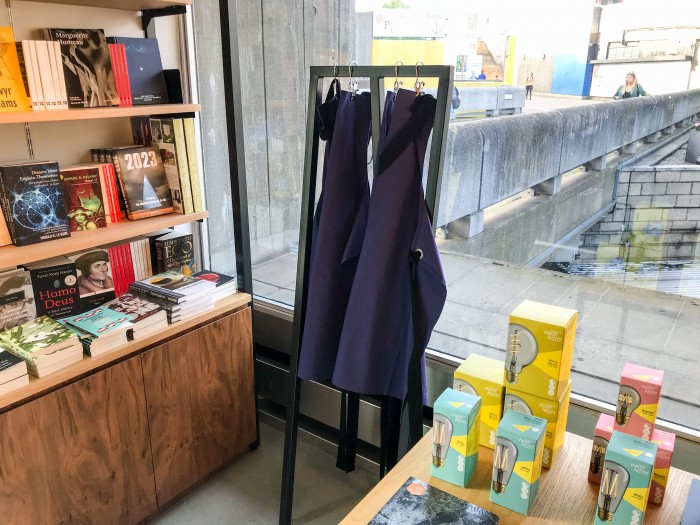 For more information about the exhibition, visit the Hayward Gallery's website.