After two years of exhibiting at London Design Fair in the Old Truman Brewery, Field Grey enjoyed a well earned break this year by attending the London Design Fair 2019 preview as guests on opening night, Thursday 19th September.
London Design Fair 2019 is as bold, brave and colourful as ever. Once again taking over the Old Truman Brewery, the fair showcases the best of British and International design across three floors.
Here are five things we discovered:
1. Biomaterials Are The Future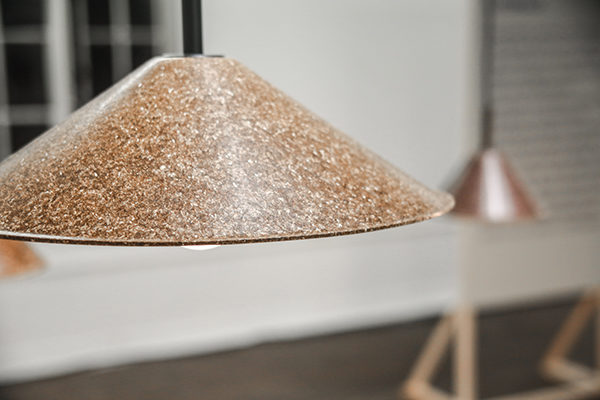 Each year, the Fair celebrates new materials in its Material of the Year hall. This year, at London Design Fair 2019, biomaterials, also known as bio-based materials, take centre stage. They include palm leaves, potato waste, and hemp, tobacco and pomace. The latter, pictured above, sees the discarded leaves from tobacco production formed into chic shapes through a compression-moulding process. The result is a smooth, sleek design featuring a range of brown hues.
2. Memphis Milano continues to inspire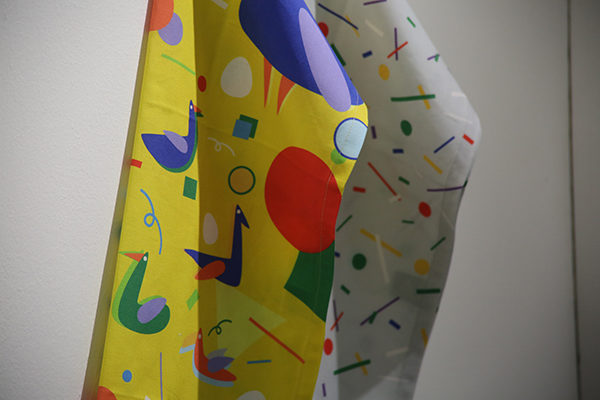 Designers' obsession with the Memphis Milano movement continues with aplomb, and we saw plenty of designs inspired by the group's signature style. From textiles to ceramics, and everything in between, the bright colours and geometric shapes of Memphis Milano were everywhere.
3. Optimism through Maximalism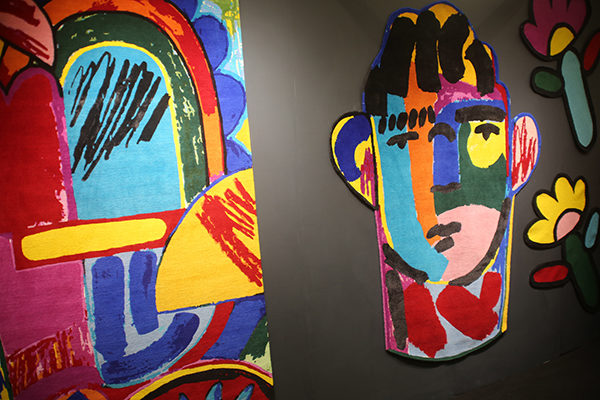 There was a distinctly optimistic feel to the entire fair – a sign of the times, maybe. Maximalism was everywhere, from the vibrant rugs at Floor Story, in collaboration with artists John Booth (pictured) and Camille Walala, to designs of independent ceramicists. The bigger, brighter and bolder, the better.
4. Rag rolling is back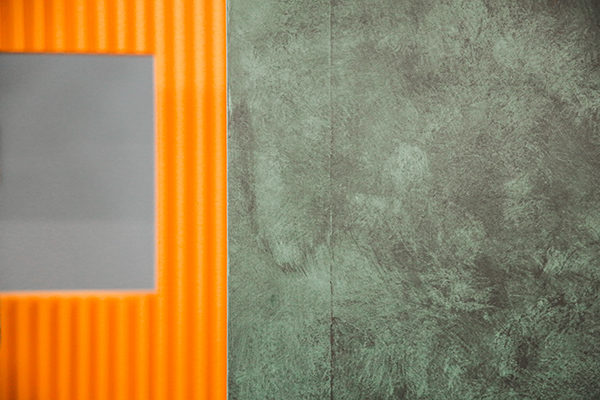 Another 1980s phenomenon, rag-rolling, is set to make a comeback this year. Scottish, luxury paint manufacturers Craig & Rose, one of the world's oldest paint companies, used rag-rolling as a centrepiece to their showcase.
5. One Italian design remains timeless: The Negroni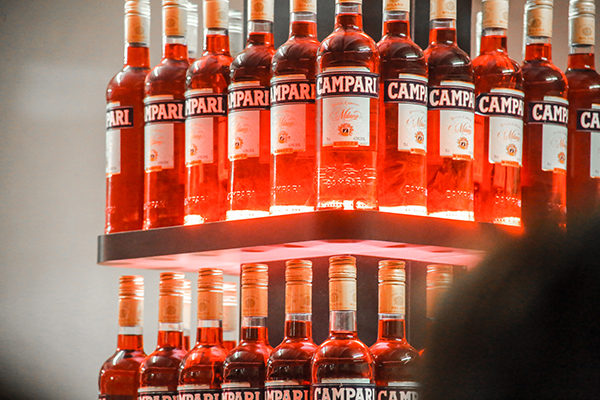 Cocktail trends come and go, but a firm favourite is the iconic Negroni, which flew plentifully at the fair's launch. Thanks to Campari for sponsoring the London Design Fair 2019, and to Pascal Olivier Count de Negroni, inventor of the cocktail that bears his name, for inventing a design classic.