Our latest Readywear project sees us return to Cambridge to supply aprons for Spanish restaurant Mercado Central.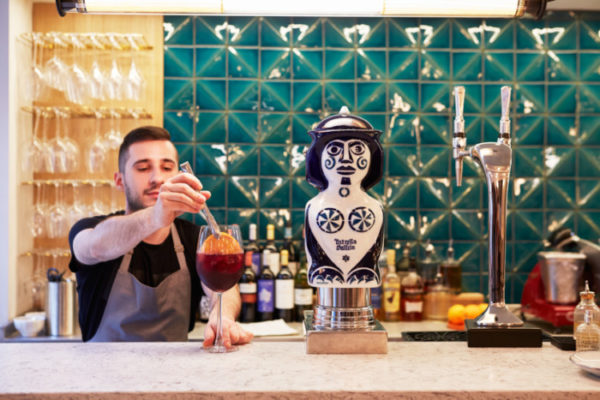 After a successful project with hotel University Arms in Cambridge, we were thrilled when Mercado Central got in touch about our Readywear collection.
The restaurant is inspired by Spain's historic markets and restaurants, combining the finest local products with Iberian flavours. They approached Field Grey looking for a suitable apron for their team of hospitality staff.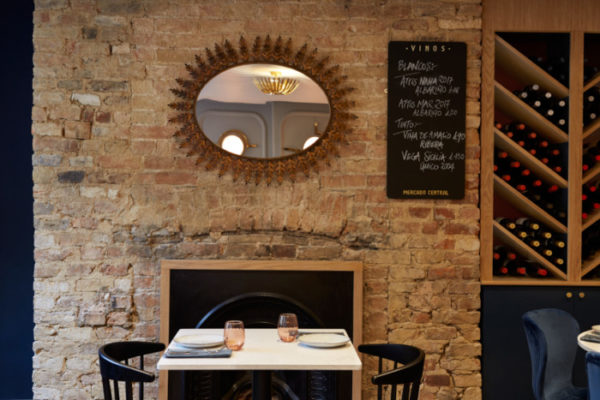 We supplied our Bib Apron with Adjustable Neck Strap in slate grey with brass eyelets. The hues of both the polycotton and the hardware perfectly complement the warm, earthy interiors of the restaurant.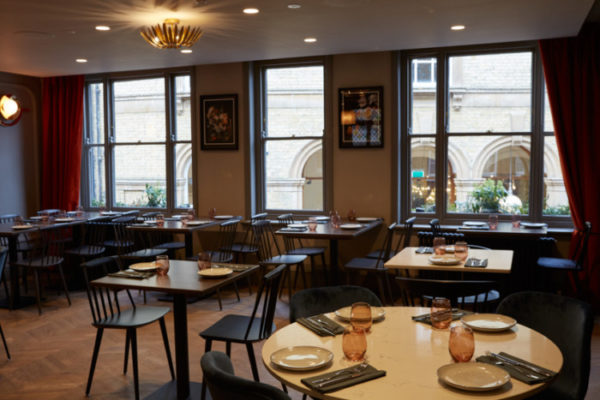 We managed to turnaround the aprons in only three weeks – a record for us – so the restaurant's staff looked sharp and stylish for the launch.