Hugh McEwen and Catrina Stewart met while studying at the Bartlett School of Architecture and began to collaborate on small architectural projects, launching Office S&M in 2013. They work on a range of projects, from high street to high end, and they feature in our 2019 campaign for Readywear.
We caught up with Hugh to chat about the office, projects that are in the pipeline, and what makes a uniform.
Hi Hugh! Let's start with two of our favourite projects: Valetta House and Salmen House. Can you tell us about these? Which one is your favourite?
Our favourite project is always the next one we're going to do! We don't necessarily have a house style; we have a house approach, but not a house style. We're always looking at what we can develop that can lead into something interesting. With all our projects, our aim is that the finished outcome is something that neither us nor the client could have imagined at the start.
Both Salmen and Valetta House responded to the specifics of the client, the site and the time at which they were built. We developed something that was very unique in each of those cases. We tend to develop bespoke materials and bespoke colours schemes so that each project is very individual.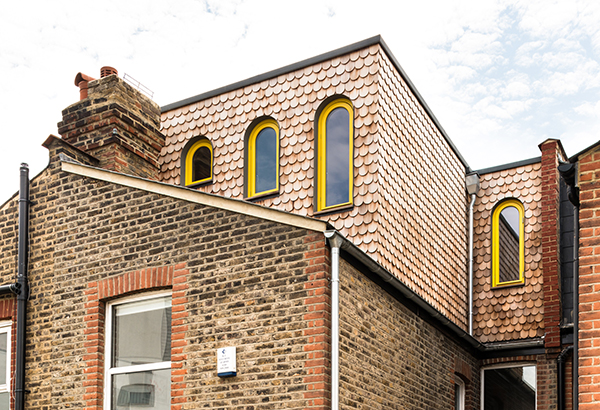 Where does your inspiration come from?
All projects are a response to the location, as well as other things we're interested in: recycling, environmental considerations, things that have been forgotten about, and things that can be reimagined in a creative way.
You created the Janus House for our founder and creative director Janice and her partner, Mike: can you tell us a bit about that project?
Janice and Mike came to us looking for something that was very different to their existent terrace house. We started to look at materials that were informed by Field Grey, looking at industrial materials. We looked at three different material options that could be used in a domestic setting to contrast the brick work. Out of those three, Janice and Mike were really interested in rubber, so they went to visit The Rubber House by Simon Conder in Dunganess.
We wanted to go one step further and create something that was very monolithic. The extension would house both a kitchen and bathroom, with a view over the garden, so the inside of the extension was always going to be in two halves. We wanted to create something that would wrap them both together. The result was something we haven't seen used on a project like this in quite the same way.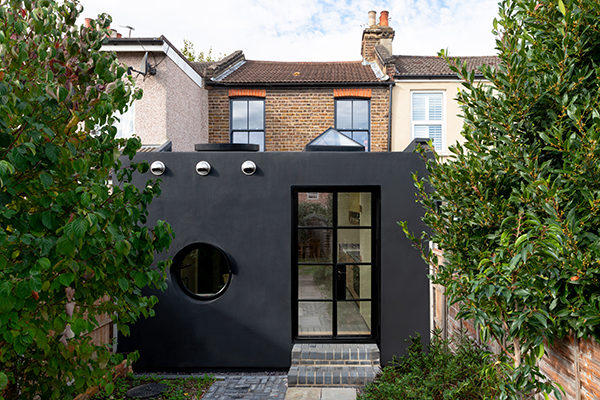 What projects are you working on at the moment? Can you tell us about Putnoe House?
We hope that Putnoe House will improve the quality of what is proposed in the area, something we tend to do with our projects.
Putnoe House is very sustainable and energy efficient. While we're definitely doing things in terms of design, it's important to produce things that are contemporary in their construction as well. I think Putnoe House will be something that can showcase what a contemporary new build house can be in terms of design, aesthetics and sustainability. It's designed to be 50% better than a zero-carbon house and its designed to be fully wheelchair accessible; it has longevity built in.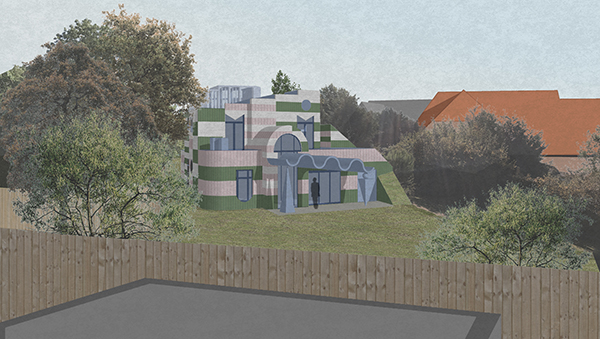 What are your thoughts on building new vs. renovating an existing property?
Both types of project are about making the best of a property or site. House renovations bring lots of problems to get to grips with; there are lots of constraints with existing buildings. The quality of extensions we're seeing is compounded by the cost of moving, not only in fees and stamp duty, but also in the market, and people are seeing they can't get anything better for the money they have.
We have a huge demand for housing and councils and local authorities are finally realising that smaller sites and infilled developments can play a huge part in that. Infill projects are becoming much more supported as we run out of sites. It's an important thing to look at.
What's your favourite building in London?
James Sterling's Number 1 Poultry. There's some really wonderful complexity in it. I had been on a tour just before it was renovated and saw some of the spaces that are carved through it, which was fantastic. It is built in response to the site and the history of the area, but it's also a building very concerned with itself. It's a really fascinating building to move through and one of the first buildings in the City of London to have an accessible rooftop, which we now of course see all over the city.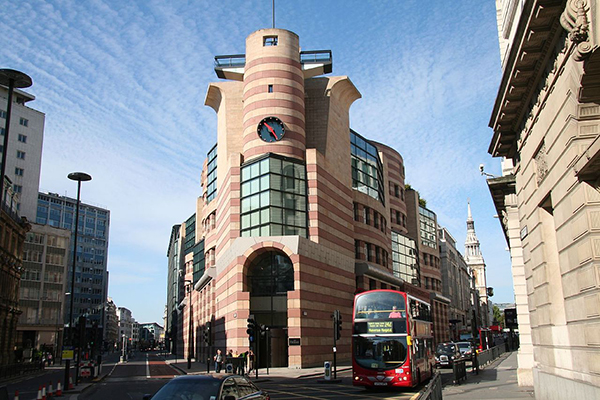 …and what's your favourite building in the world?
A very different type of building: the Jewish Museum in Berlin. It's incredibly narrative; there's the old saying that architecture is frozen music, and the experience of walking through it is really moving and really incredible. It is unlike any other building in the world.
How would you describe your own uniform?
I used to wear the traditional architect's uniform of all black. There's a quote that says something like 'dress prosaically so your work can be radical'. But now, I'm more interested in investigating colour through the clothes I wear. Colour and pattern are things we investigate through the architecture we're producing, and now there's the opportunity to do the same with clothing; you can buy a t-shirt in any colour!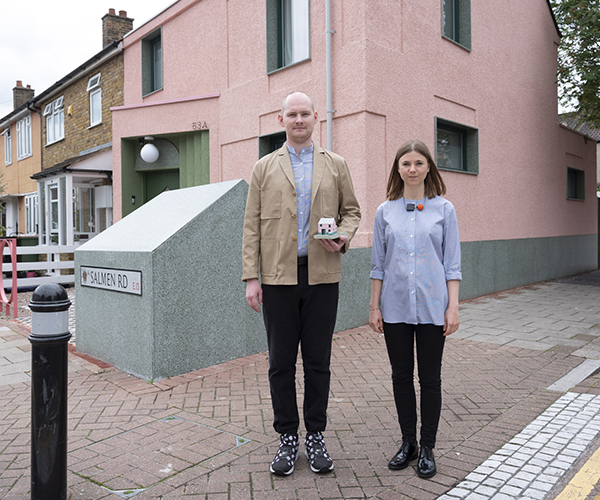 You took part in our Readywear campaign – how was that for you?
It was great! I love the utility jacket that I wore; I was expecting to wear an apron, so it was really interesting. The idea of 'what is a uniform' is a really interesting question; there are so many industries that have a uniform, but it isn't called that. Questioning that is really appropriate. Something designed for its function can also be something that is beautiful. I think there's still more of a normcore approach to fashion, but a range of expressions within those pieces allow that.
And how was it to use Salmen House as a location for the shoot?
We've seen other fashion designers and photographers going back there without us knowing and conducting photoshoots; we often get notifications on Instagram where somebody has tagged us in a shoot for their clothing line. It's really interesting to see the projects we've done taking on other uses in public; people using the buildings in another way. They're not living inside the properties, but they become something that's useful to them on the street.