[youtube https://www.youtube.com/watch?v=2441opW8MLE&w=1280&h=720]
Happy Friday! We couldn't help but feature this addictive song that the internet is going wild for, particularly as it's packed with uniforms and workwear.
Norwegian choir Pikekoret IVAR produced the video. It's catchy rhythm and idyllic scenes mask an important message that aims to spark debate about the future of agriculture in the Scandinavian country.
The women parade around the farm in green overalls with yellow and light green branding, singing the praises of Norwegian farmers. During a choreographed routine with shovels as props, the women sing "Several generations have looked after the farm, but government reforms destroy the norms. Could we have a new government in this country please?"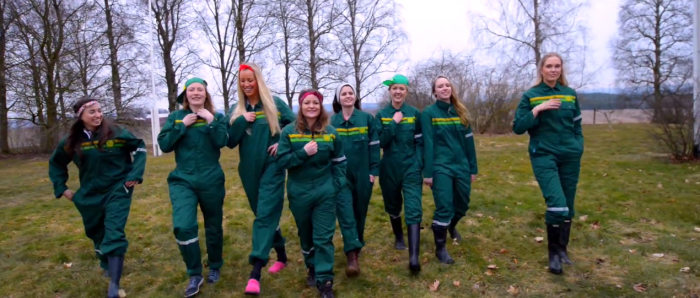 The video is produced in response to Sylvi Listhaug, the Norwegian Agriculture minister currently proposing dramatic changes to farming, including lowering farmers' subsidies and changing laws to allow for much bigger farms and less rights for current farmers. Listhaug is represented as a suited businesswoman in the video, chased by the overall-wearing farmers singing "Long live the farmer! Listhaug you can just give up."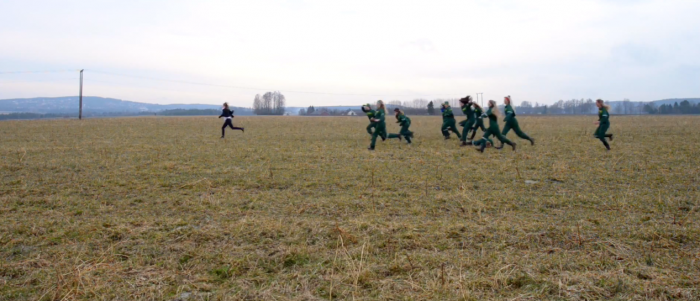 Find out more about Pikekoret IVAR here.