Everybody knows the power of a logo. We know that the smallest suggestion of a company's brand and how it is applied is fundamental in transforming ordinary merchandise into a global success. Many of our projects at Field Grey start with a logo and how we can implement them into designs.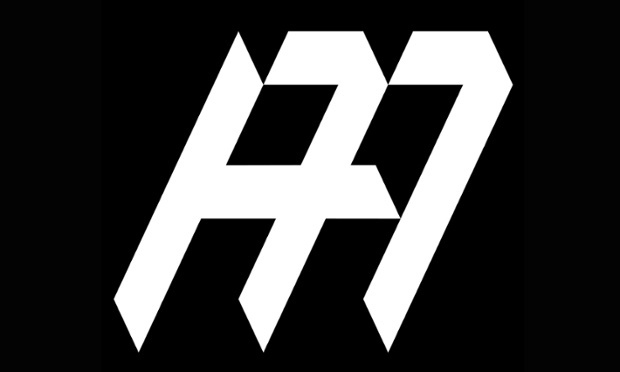 Last month, Sports Personality of the Year 2013 Andy Murray unveiled his own personal logo (above). Designed by London agency Aesop, the logo was unveiled at the Australian Open and is made up of slanted rectangles that make up both an 'A' and an 'M' and also the number '77' – it was 77 years since a British man had won Wimbledon, a feat Murray achieved on the 7/7. It was somewhat unexpected and social media caught alight. Many questioned why Andy Murray needed a logo in the first place – are a range of scented candles and embroidered towels on their way? A barrage of memes and alternatives were produced, the design press gave their opinions – some singing its praises, some comparing to it to the Waffen-SS identity. Ouch.
The launch got us talking about sports stars' personal logos – their conception and ultimate benefits for global brands. Here we take a look at the history of this curious business.
The Laurel Wreath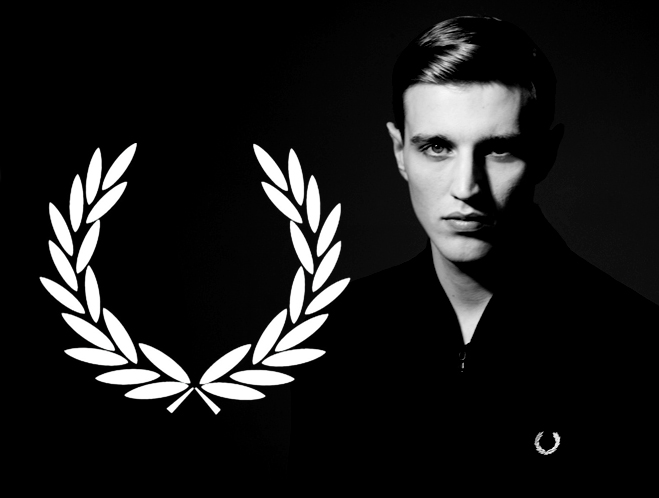 Of course, branding a sports star is not a new concept. In the late 1940s, Australian footballer Tibby Wegner approached three times Wimbledon champion Fred Perry with ideas for tennis attire. In 1952, the two sportsmen collaborated to launch a slim-fit, collared, cotton pique shirt with a laurel wreath logo. Fred Perry the brand was born. Reimagined by Mods, skinheads, Britpoppers, Raf Simons and Richard Nicoll, the brand and its emblem set a precedent for many more to follow.
The Jumpman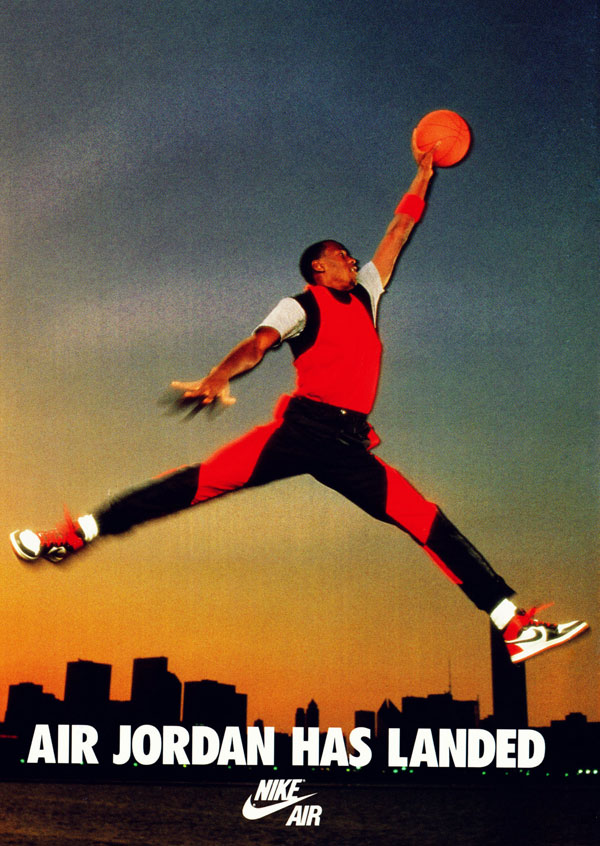 In 1984, Jacobus Rentmeester photographed basketball hero Michael Jordan for LIFE Magazine. The shoot featured an image of the player performing a slam dunk grand jéte (a ballet term for splits in the air). Images from Jordan's sporting career reveal that this jumping style wasn't particularly consistent with Jordan's technique, but with Nike as official sponsor, the 'Jumpman' logo was born. Nike released the Air Jordan III in 1998, the first product branded with the Jumpman (replacing the wings logo from previous models).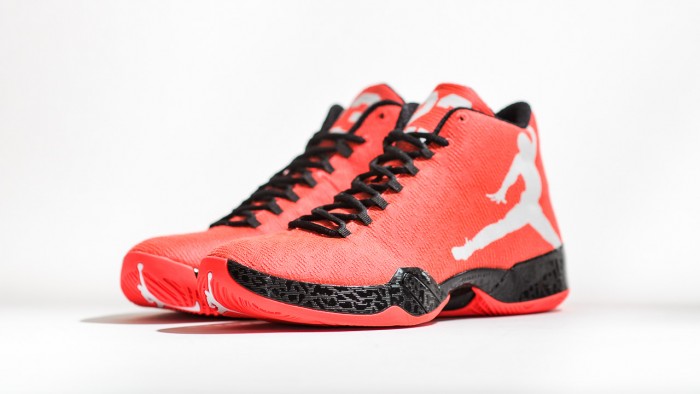 After decades of Nike raking it in, this year Rentmeester brought a case against the company alleging that the corporation had violated the terms of use for the image, 17 years later. It's a case that could have massive implications for the Air Jordan subdivision and serves to highlight the power and impact of a sportsman's logo.
The Good, the Bad and the Ugly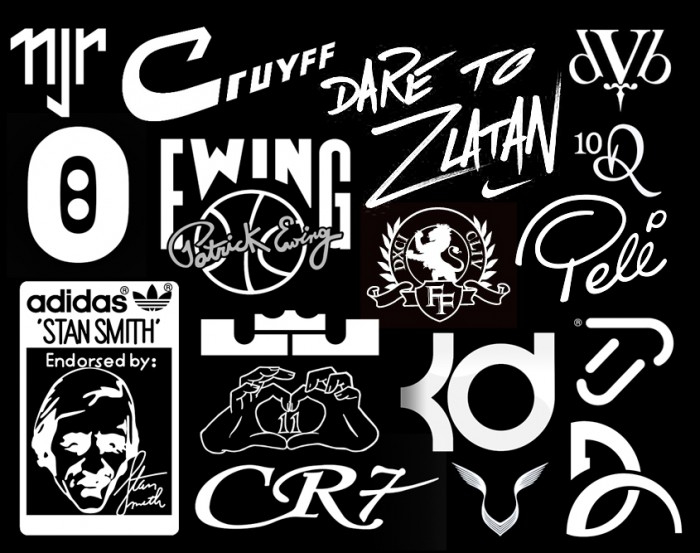 As sportswear companies recognised the value of branding sports stars, countless creations have occurred since, with varying success. Nike are of course the major players when it comes to the official branding of a sports personality, whether that be with a mark, emblem or publicity campaign.
Interestingly (or, unsurprisingly) there are hardly any examples of professionally branded women sports stars. Serena and Venus Williams seem to be without any official identity, unlike tennis counterparts Murray, Federer and Nadal. A quick Google of 'sports women' logos suggests alternative searches for wardrobe malfunctions, 'hot' sports women or 'sexy' sports women, but that's another issue entirely.
The Air Jordan Jumpman and the Laurel Wreath remain our firm favourites, but we've picked some of our favourite contemporary examples.
Mesut Özil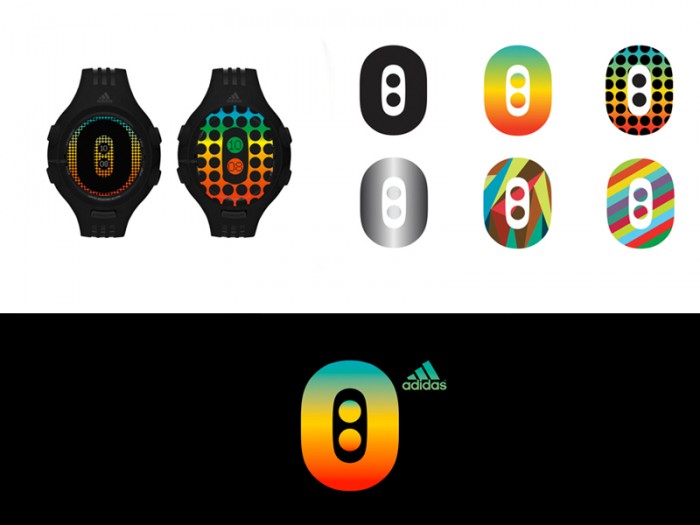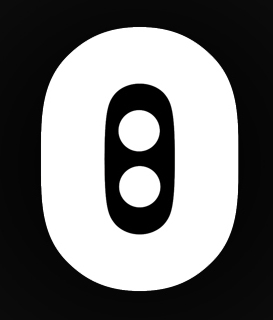 Design perverts won't be surprised to hear that design powerhouse Ogilvy & Mather created this simple mark for footballer Mesut Özil, midfielder for Arsenal and Germany. It's extra simple design uses the O and umlaut of his surname with a secondary reference to his home team jersey number. Its bold form provides a blank canvas with a host of applicational options: bags, boots, watches and apparel have all been emblazoned with the logo, filled with different geometric patterns.
Honorary mentions: Lionel Messi's majestic M (top), Nike's multilingual 'Dare to Zlatan' Zlatan Ibrahimović campaign with Jumpman-esque silhouettes (below), Pele's fluid signature logo, Nike's Johan Cruyff swoosh (both above).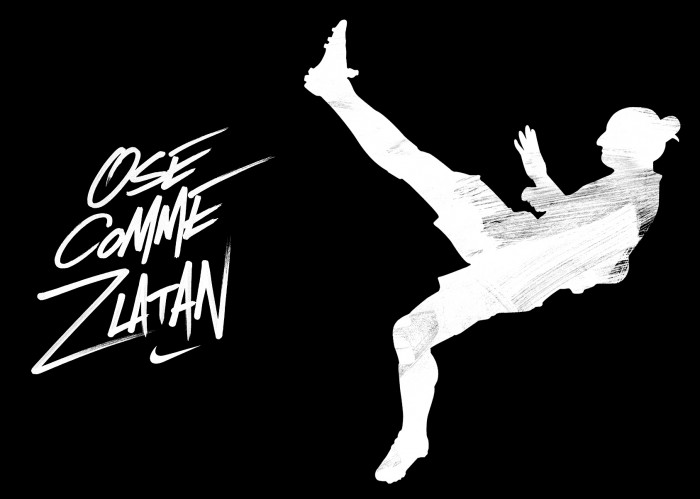 Relegated: Gareth Bale's 'Eleven of Hearts' trademark.
Tennis All Stars


Oh, so that's why Murray is so keen to jump on the bandwagon. His biggest rivals have recognised (with the help of branding agencies and sportswear companies) that investing a logo converts to commercial success. Novak Djokovic's dynamic mark combines his initials with the swooping movement of a tennis ball. Nadal, the 'raging bull' of tennis, uses his reputation for his simple branding. Federer's is a little pretentious in comparison, but the bold serif lettering of his initials is instantly recognisable.
Honorary mentions: Anna Kournikova's vibrant signature (which is virtually impossible to find anywhere due to an overwhelming quantity of pictures of her boobs).
Double fault: Sergio Tacchini's dated initials identity.
Golfing Greats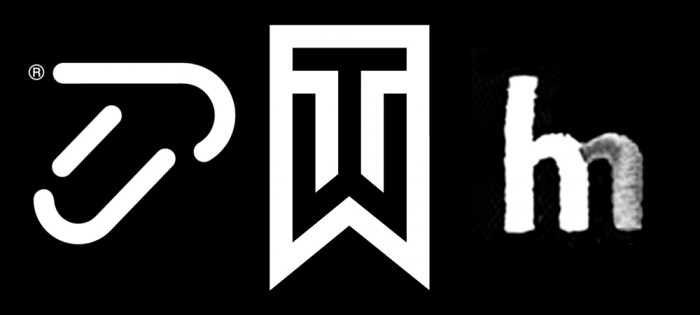 Nick Faldo was one of the first golfers to create a personal identity with his brilliant triangular logo that screams 1992. Again, though, Nike paved the way for golfing stars and their emblems. In 1984, Nike's Bob Wood drew up plans for the global giant to traverse into golf, but it took over a decade, and the endorsement of Tiger Woods, for Nike Golf to fully establish. With an attractive and dynamic poster boy (Faldo and Seve Ballesteros were hardly pin-ups), Woods' own logo was created and Nike Golf began manufacturing everything from clubs to Air Zoom footwear.
Honorary mentions: Ian Poulter's sleek initials design (above, left), Hunter Mahan's sexy h+m symbol (above, right).
Weekend hackers: pretty much everyone else.
There are hundreds of examples of this curious business. Over in the states, the majority of NBA players have their own logos – Patrick Ewing's is wonderful and typical of its time, right through to Kevin Durant's sleek and contemporary initials motif. We struggled to find any real representation in Rugby, Swimming or Cricket, apart from Freddie Flintoff's foray into clothing with lad brand Jacamo, which says a lot about kudos and the endorsement possibilities of such sports. Only time will tell if Murray's 77 logo will stand the test of time like the Laurel Wreath or the glorious Jumpman.
What have we missed? Please tell us in the comments below or on Twitter @FieldGrey
Images courtesy: Fred Perry, Nike, Footy Design and all respective brands.