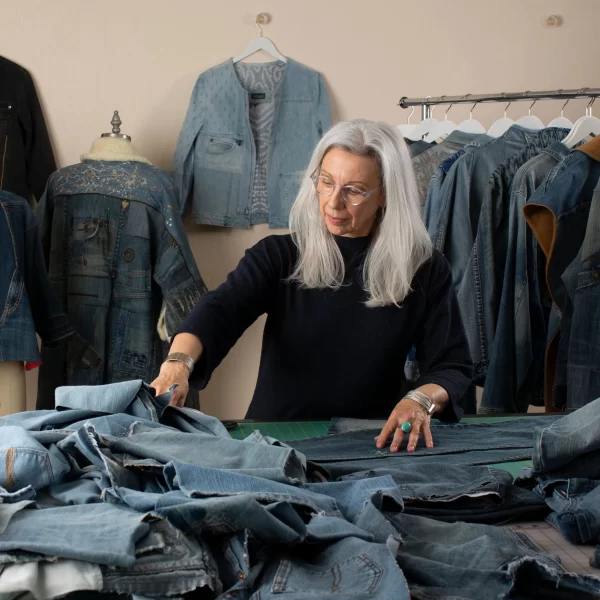 Inspired by Selvedge's Wardrobe Revolution Weekend array of talks, the team at Field Grey took a moment to reflect on our own personal efforts to revolutionise our wardrobes with the environment at the forefront of our minds.
Janice, our Creative Director, has been thinking about laundry:
'I have become much more observant as to when clothes really need washing and thinking about wash cycles.
It stunned me to find out that:
"Every time we wash our clothes an average of nine million [plastic] microfibres are released into the environment," *
In the longer term it also impacts on the longevity of the garments'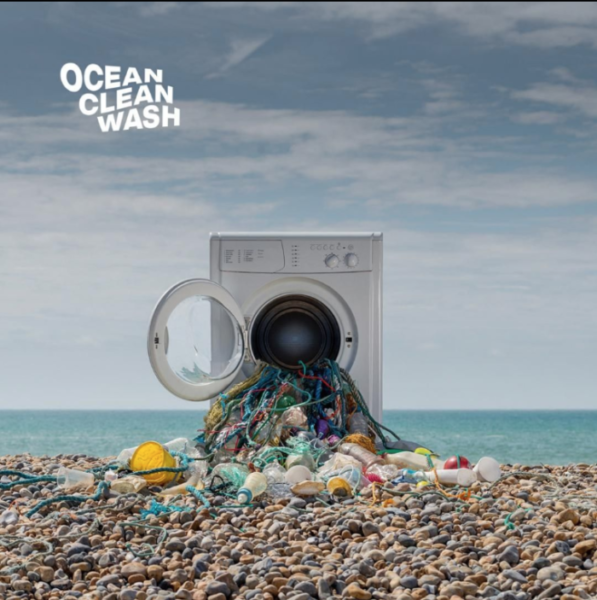 Amie, our Designer, has been livening up what's already in her wardrobe:
'It can be super easy and fast to refresh your wardrobe! When the colour of my jeans start to fade I dye my denim pieces like jeans and jackets with indigo dyes to keep them fresh!'
Follow the steps from this link for a step by step guide on how to dye your jeans: https://www.cho.co.uk/blog/how-to-dye-jeans-2-easy-methods/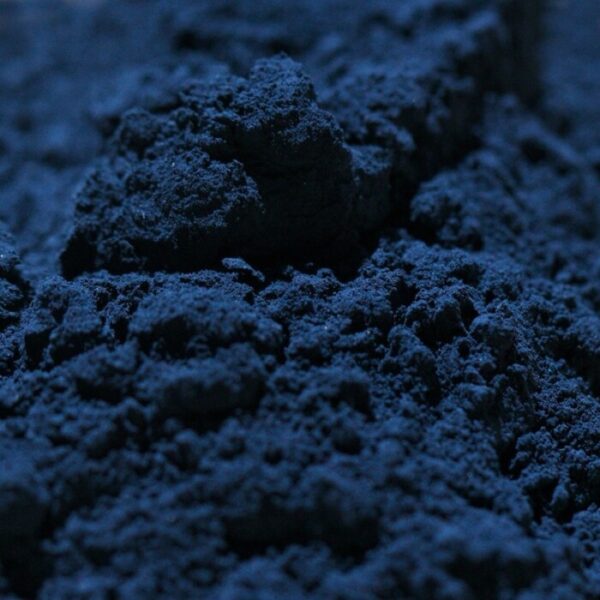 Sarah, our Production Manager, has been feeling thrifty with second-hand bargains:
'I love to search eBay for bargain finds, especially special occasion wear where I don't want to buy a brand-new outfit I may only wear once. It saves money and is a feel-good purchase knowing it's better for the planet'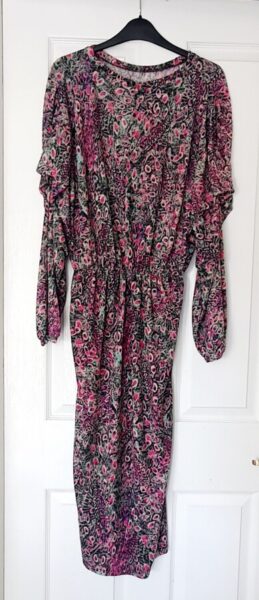 Georgeena, our Junior Designer, loves to invest in her footwear:
'I've always loved shoes and try to invest in something that will last. Shoes can also be pretty high maintenance but I try to stay on top of looking after them, and repairing them myself where I can.'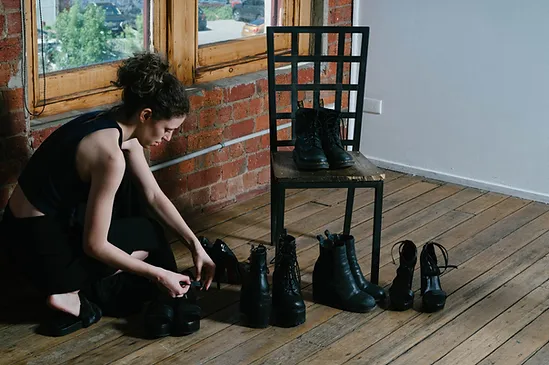 Georgia, our Design Assistant, stopped buying fast fashion a few years ago:
'Around 5 years ago, I read Overdressed: The Shockingly High Cost of Cheap Fashion by Elizabeth Cline and then watched The True Cost documentary and was so horrified by what I saw I have bought almost no clothing that wasn't second-hand since.'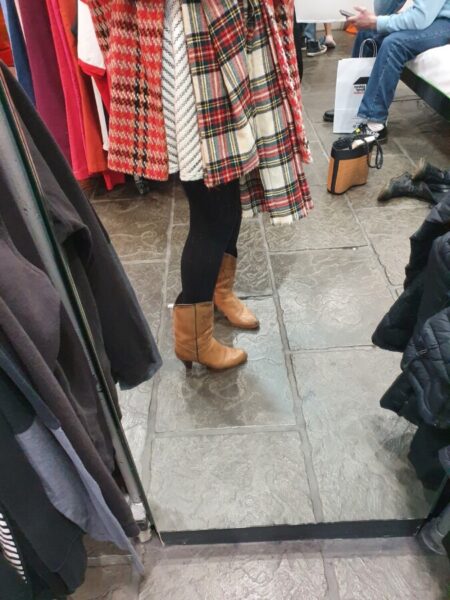 Naledi, our Studio Assistant, has been making her own garments:
'I've been making this bag from scraps of fabric I had from previous projects, as well as anything and everything my housemates had lying around.
It's really starting to come together!'