We recently announced the launch one of our biggest projects to date with a brand new uniform package for the Principal Hotel Company. This week saw the launch of their most ambitious project to date: Principal London. Set in Bloomsbury Square, the hotel boasts over 300 rooms, a restaurant, oyster bar, a winter garden and a café. We'll be unveiling this extra special project very soon.
In the meantime, across the country, the award-winning sister sites of the Principal Hotel Company also required brand new uniforms for hundreds of staff across multiple roles. Each hotel – Principal Manchester, Principal Edinburgh and Principal York – are set in heritage buildings and have their own unique character; the challenge was to combine these characters and celebrate them in our designs.
Research
Working in three individual cities across three unique locations was a dream come true for the team. Naturally, we looked to each city's individual characters for inspiration, such as the rich history of music and science in Manchester (where we recently revealed a behind-the-scenes fitting) and the vast history of textile prints in Edinburgh.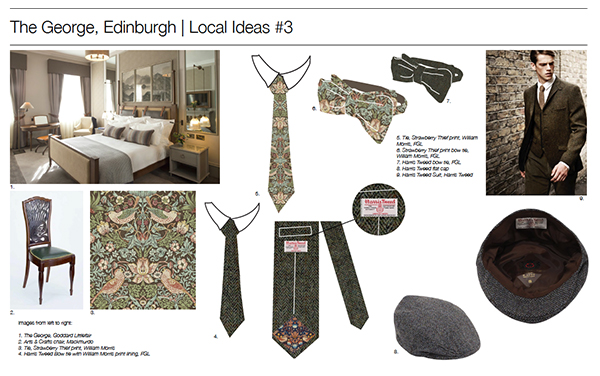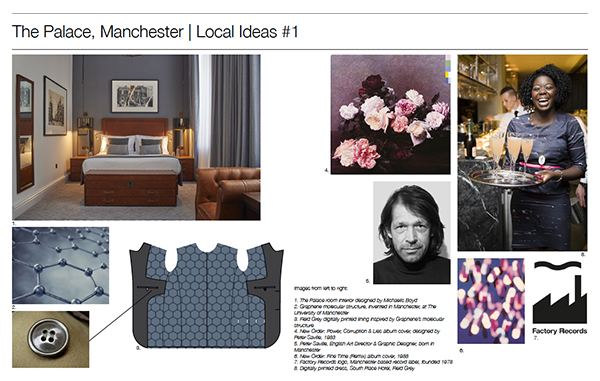 During our research, we looked studied centuries of classic tailoring and many heritage brands. We looked at both traditional and contemporary cuts, as well as signature accessories associated with tailored styles.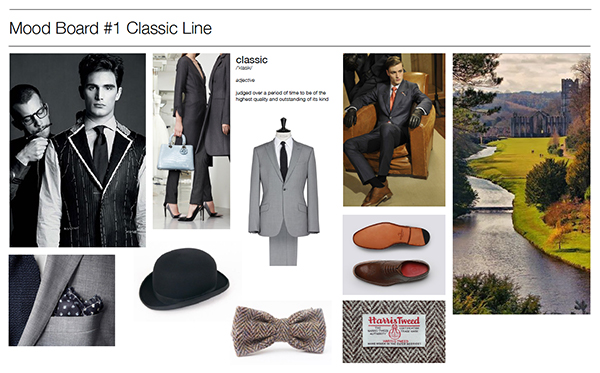 We also researched a wide range of fabrics and textiles. Combining style with wearability is always at the forefront of our designs, and this particular project called for equal amounts of both. We also surveyed a range of fastenings and hardware with the same factors in mind.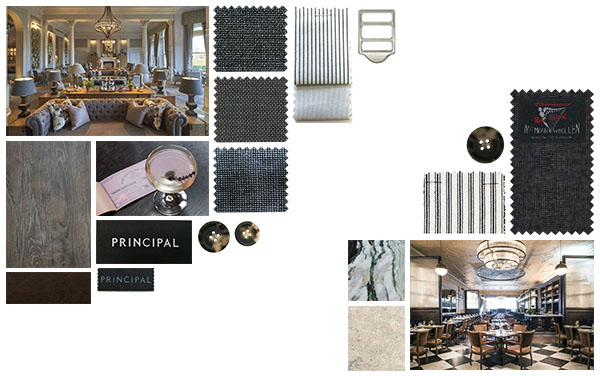 Results
The variety of hospitality roles meant that a variety of key pieces were required. The result is a collection of smart, classic tailored mix and match pieces. Staff have been supplied with separates so they can tailor their own looks depending on role and personal style. Highlights include: white shirts with branded embroidery; waistcoats with a pinstripe reverse, classic grey tailored jackets with branded tax tabbing, a selection of trousers and skirts, and a range of accessories.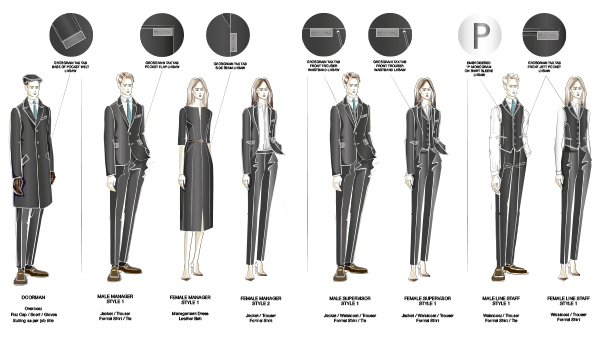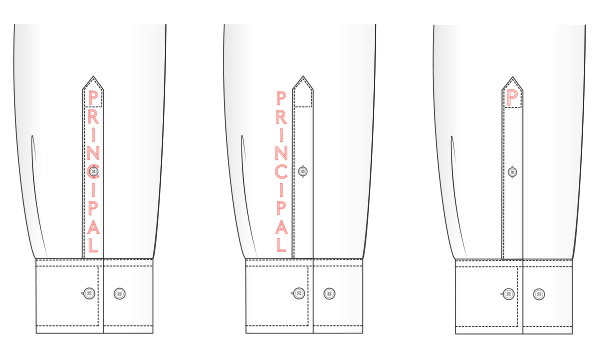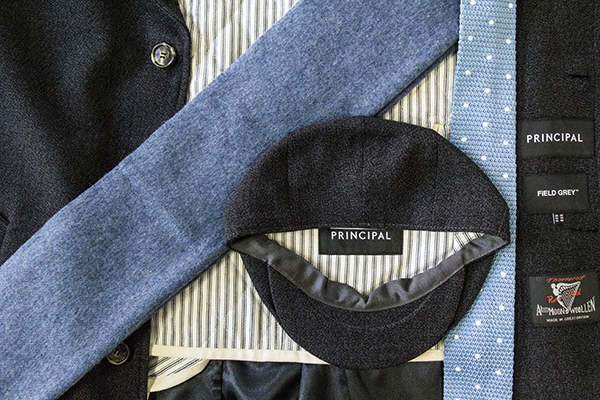 We have also developed uniform for the hotels' housekeeping and maintenance staff. For the former, we have created polo shirts with branded embroidery, worn with bespoke half aprons. For the latter, maintenance staff wear a durable and wearable range of polo shirts, cargo pants and soft shell outerwear.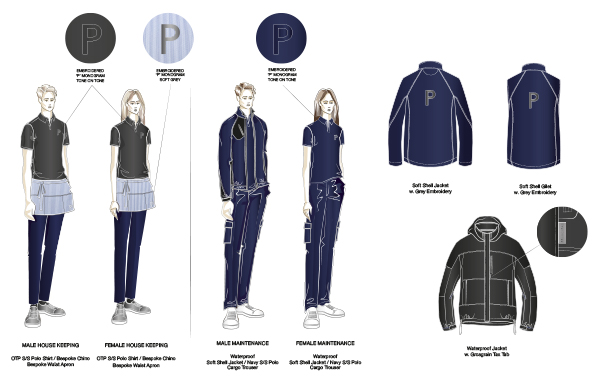 Look out for more features on our Principal Hotel Company projects soon!