This week we took the opportunity to quiz our creative director and founder, Janice Turner, on Field Grey's latest innovation; Readywear.
Hi Janice, tell us why you are launching a ready-to-wear uniform collection
Well, over the last ten years, Field Grey has grown organically, raising awareness among companies of the important role which uniform can play in a brand package. Readywear is one of the ways we're bringing this to a wider audience. The collection has come about to provide a well-designed uniform solution for the retail and hospitality sectors. These are well-constructed garments in a number of subtle core colours that can be mixed and matched to produce a complete uniform. Readywear consists of 36 key pieces, with a focus on aprons, but also housekeeping and spa solutions. It's very much aimed at delivering a smart workwear aesthetic which is both modern and classic. We're not trying to create a caricature of service staff in their working environment; we're focusing on making a person look great, just as they deliver a great service.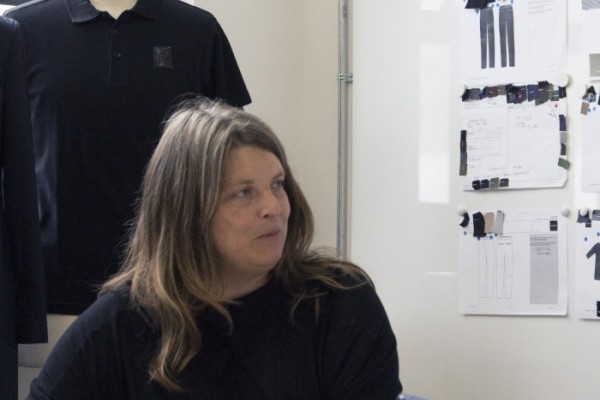 Who is Readywear designed for?
Most of the focus of the range is on the hospitality sector, but we want to appeal to retail environments and museums as well. The idea behind Readywear is that it can appeal to organisations with a small number of staff who need to be dressed in a consistent style. One of the key elements is that we want this to be an easy procurement process. But we also want there to be an element of fun. Some companies we've spoken to would definitely like to give their staff some choice. Ultimately we want to create a look that staff members would aspire to buy themselves.
Can the range be customised?
Yes, there will be an option to embroider or print a logo, and customers can choose different colour stitching on some garments. As the pieces will be made to order for each client, there can be some bespoke elements, though obviously within limits!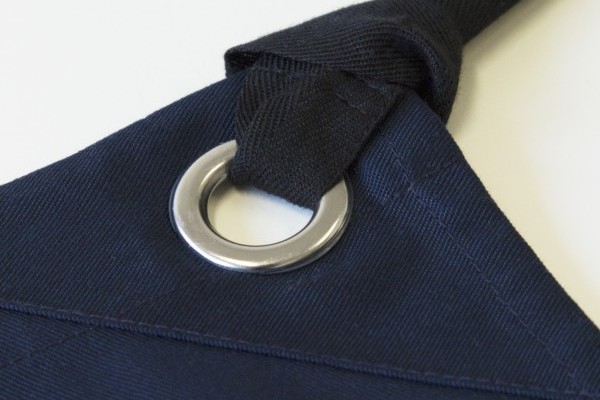 How gendered is the Readywear collection?
The collection fits a broad audience, as we're trying to be as inclusive as possible. Most of the Readywear pieces are unisex. However, we've decided that the utility jackets will come in two styles, one of which will be a female fit. We always pride ourselves on carrying a range of sizes too, so we'll work with individual clients to bring a more tailor-made feel for those staff who may not be on the typical size-scale. Ultimately we want to make sure that we can provide everybody with a uniform that fits well.
You're launching at London Design Fair, why is that?
It was a very strategic decision in terms of where we sit in the design process. Rather than launch at a hospitality sector event, I wanted to focus on the creative vision of Readywear.
London Design Fair is a fascinating concept, as it brings people together from a wide range of sectors and from across the globe. I see Field Grey broadening its market and sitting at the design side of branded uniform solutions. The event is always refreshing and surprising. Because there are so many different products showcased there, you never know what's around the corner. It's a great venue, and the show is put together in a modern, thoughtful way. The organisers encourage exhibitors to be individual within their space. Our stand is being custom made by furniture designer Toby Mower; this creative collaboration echoes the way Readywear will work in client's environments.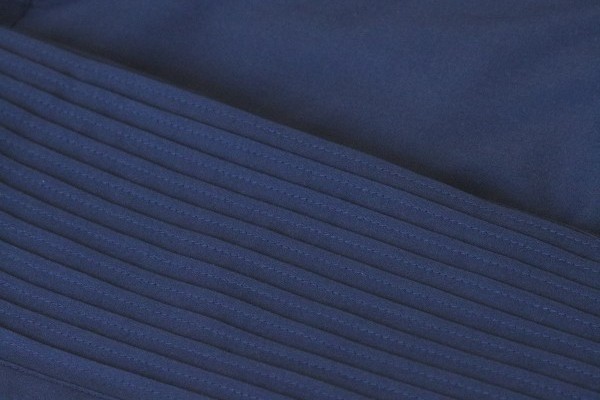 What are you looking forward to at London Design Fair?
Well, on a purely personal level, I'd love to meet Monty Don! But seriously I'd like to catch up with some of the people that Field Grey has worked with over the years, so we are inviting them all to come and see what we're up to. And, of course, we're really looking forward to meeting all the exhibitors and visitors who don't yet know what we do.
What is your process for sourcing Readywear – do you have a manufacturer lined up?
Absolutely! Most of our manufacturers are in Europe, but it's great that a couple of them are in the UK. We're passionate about getting a balance between the ingredients in this collection – supporting local talent where ever we can. For me, the emphasis is on high-quality, well-constructed products. We're always looking to ensure the longevity of our products, so we make sure that our tailoring is reinforced – for instance, our pockets are made from ticking. All our garments are strictly quality-controlled – we rigorously test our fabrics independently. And we do spot checks once the clothes have been manufactured. Any items which fail can be returned to us at our expense.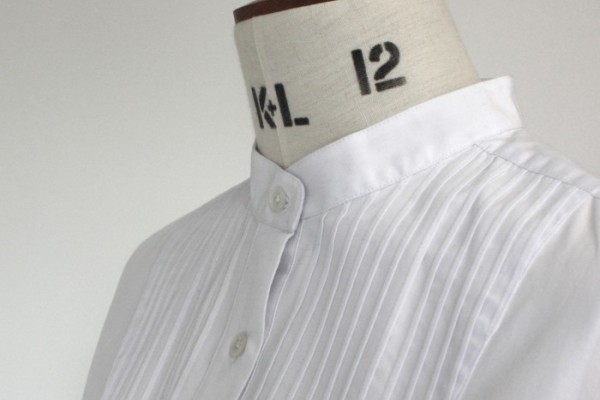 How important is sustainability in the garment industry?
The garment sector is generally so far behind food retailing regarding responsible sourcing. At field Grey, we are changing that. We always use reputable mills with a long history of being respected in the industry. We regularly visit our factories; as they're all in Europe, they're governed by EU the law which provides strict standards. In the UK, we've also got to think about sustainability in terms of exporting, and I believe that design agencies must be at the forefront of that development.
We're always keen to use our social media channels to demonstrate our ethos, regarding showing the making and construction of the garments. For instance, the belts in the Readywear collection are vegetable-dyed, which is a far less harmful way of tanning leather than using traditional chemicals. We'll also be investigating ways to bring in fair trade and organic products on a sustainable basis.
Is there a difference in durability between workwear and high street clothing?
Yes, very much so. We've had clients who have tried to source uniform elements from the high street, but within a few months, those garments fall apart. High street clothing just isn't constructed to be worn four or five times a week on a regular basis – and isn't respected by staff in the same way they'd respect their own wardrobe. Rigorous testing is the key. Many of the items we have included in the Readywear range have been developed for demanding clients. I'm confident that our products are built to last.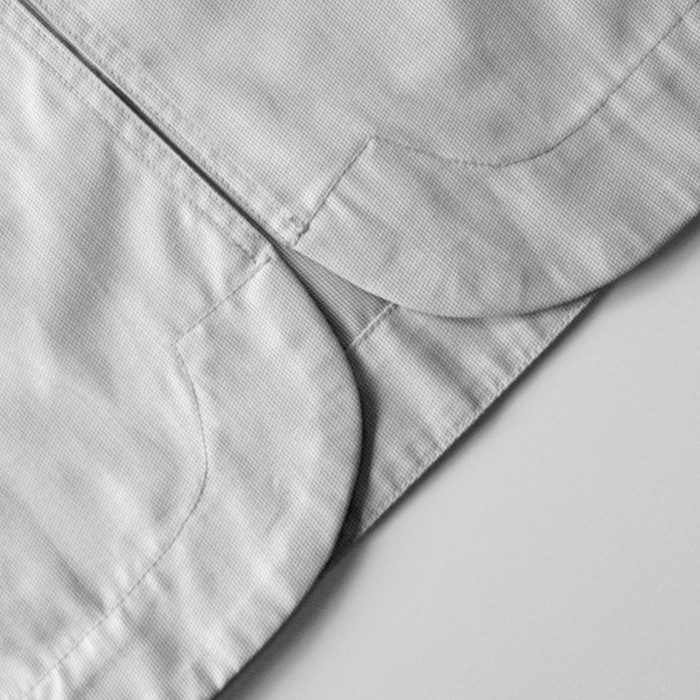 How does Readywear fit with the wider Field Grey offering?
For our consultancy service, we collaborate with like-minded agencies that require some input into service-design. They want to understand how personnel will be delivering that service, their demeanour and the way that they're dressed. For instance, we worked with Vertu a global mobile phone brand, leading a uniform workshop which took things in a new direction and called it 'branded fashion'. Another service we offer is working on a fully bespoke basis, such as with South Place Hotel or Dunhill. We'll work with client stakeholders to create a collection from scratch. We helped clients such as Titan Airways and Bluewater to style up off-the-peg elements to complement a bespoke uniform. Often, smaller potential customers say they really like our approach, but that they can't justify paying a bespoke service design fee given the low number of units they would buy for a small team. This is the strand which we are looking to develop with Readywear. We're taking some key pieces out from our range of the last ten years, and putting those into areas which haven't been well-resourced for branded uniform design.
See Ready Wear First at London Design Fair 21-24 Sept.
Field Grey Ready Wear will launch at the internationally acclaimed London Design Fair. The fair is open to trade visitors 21-24 September and to the public 23-24 September only. From our stand (M05 in Hall T3-C of The Old Truman Brewery), we will showcase the first piece of the collection along with fabric samples and colourways.
London Design Fair is easily accessible by all forms of public transport. Direct connections to Stansted Airport can be accessed via nearby Liverpool St Station, and the venue is located just outside the Congestion Charge Zone. Click here to register for free >
Contact us to discuss Readywear on +44 (0) 203 948 3000 | info@field-grey.com | www.field-grey.com