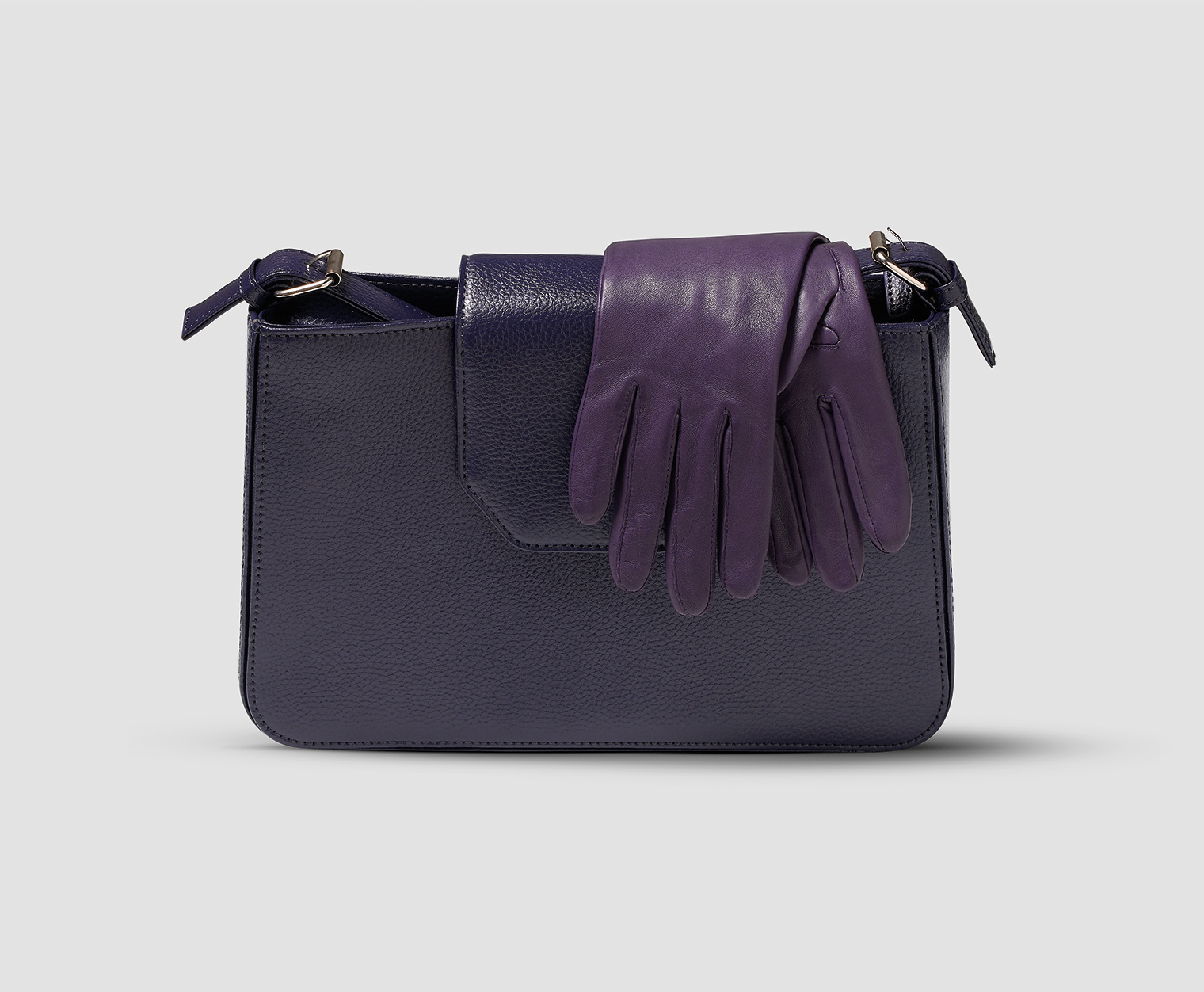 Titan Airways invited Field Grey to develop a uniform solution for its crew. The challenge was to develop a unique uniform solution that represented luxury but combined off the peg and bespoke design.
Approach / Both male and female cabin crew wear charcoal grey tailoring with bespoke accents of purple on buttons and button holes. These are teamed with crisp white shirts. Sharp, tailored dresses were created for the female crew as an alternative to a skirt and shirt ensemble, enabling the staff to mix and match their wardrobes. All tailoring features bespoke accents in the brand's purple colour. Fitted female jackets are finished with textured purple buttons while male jackets feature purple buttonholes that were Pantone-matched to the accessories.
Accessories / Field Grey developed a digital print exclusively for the airline which features on bespoke silk scarves. Luxurious mulberry-coloured leather gloves were specially made in a traditional British glove factory and smart leather handbags were manufactured in the same purple hue. Male cabin crew have coordinating purple silk ties.
Titan Airways / Award-winning Titan Airways is the UK's most prestigious charter airline and specialises in VIP and corporate clients. The airline prides itself on its passion, service and attention to detail.
Photographer Guy Lockwood

Accessory Design, Bespoke, Brand Identity, Consultancy, Off the Peg, Product Development, Textile Design