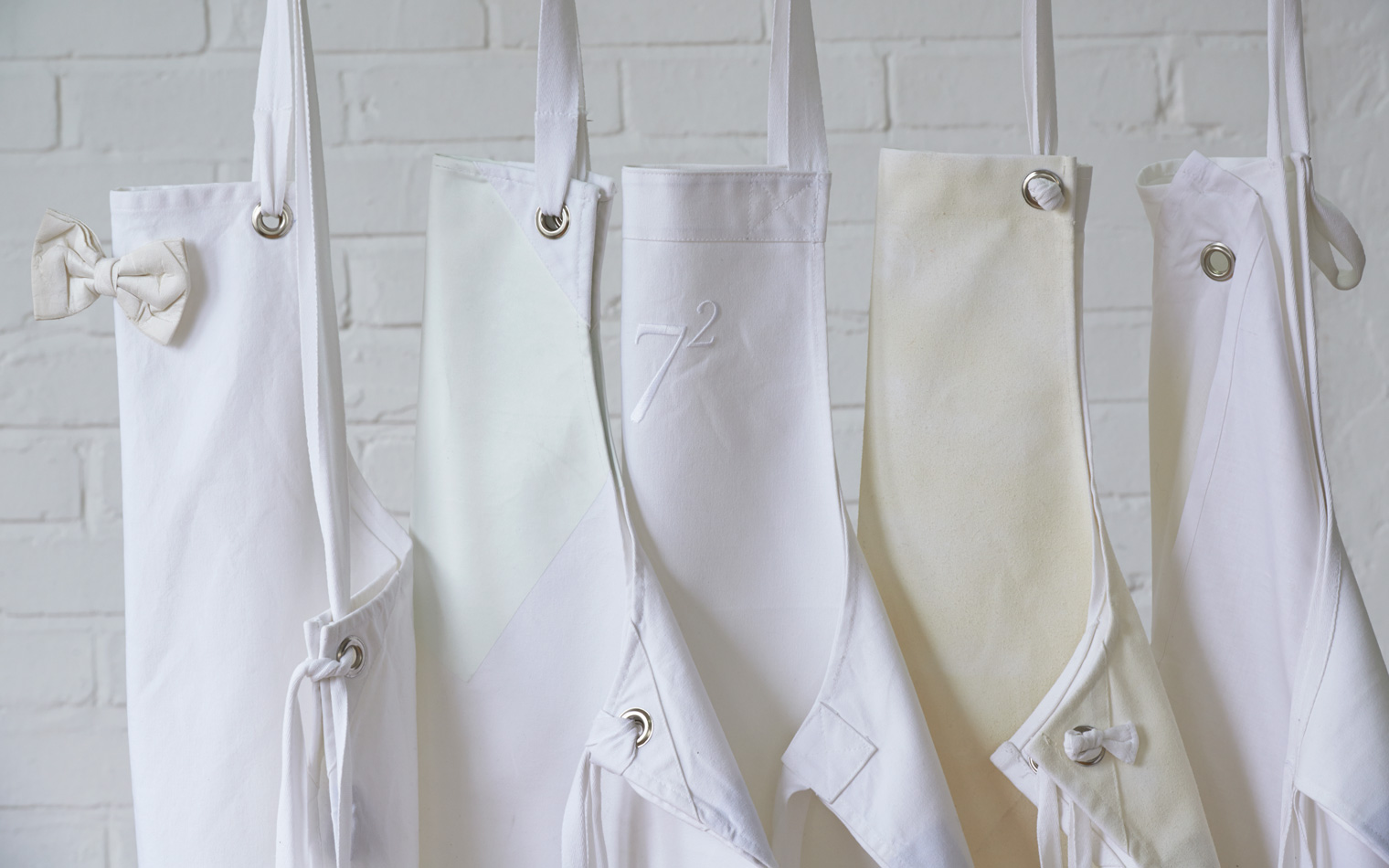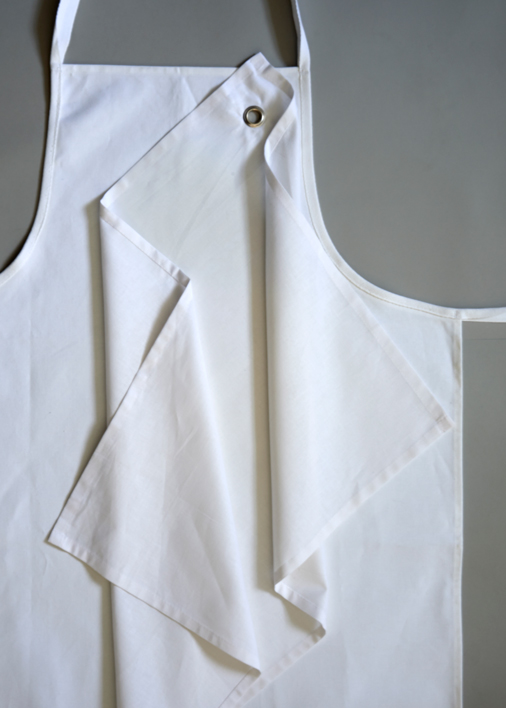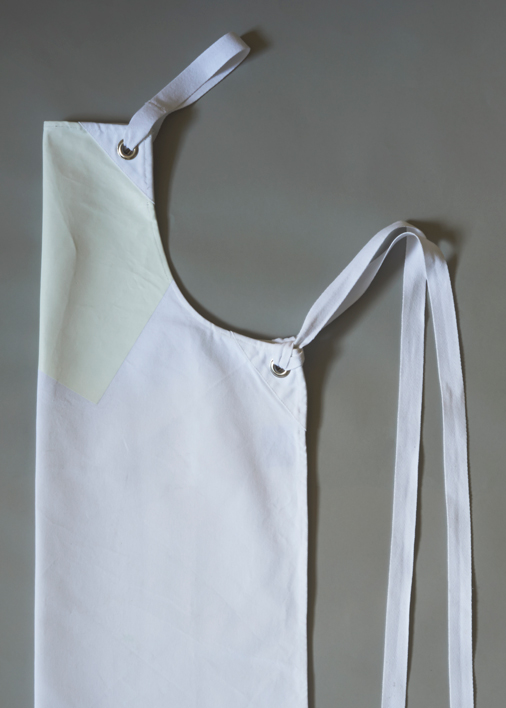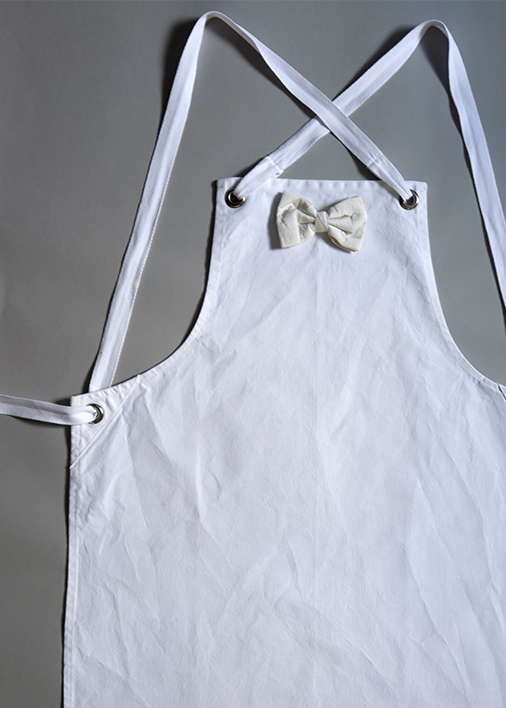 Field Grey were proud to be invited to sponsor the uniforms for the 2013 RABDAs, the world's only event dedicated exclusively to the design of food and drink spaces.
Approach / 
With five ambitious spaces to design uniforms for, Field Grey developed five subtly different styles of aprons. Made in the agency's signature utility duck cotton, all the aprons were white in colour a theme of the awards since their inception.
Although made of the same material, each apron subtly reflected the personality of the various interiors and bars sponsoring its area of the awards. Levy Restaurants provided cube-themed food for the evening. So, tone-on-tone embroidery representing the mathematical equation for a square was applied to its aprons. One apron featured a bow tie, and a bar towel (for cleaning glasses) was attached to another using a silver eyelet.
RABDA / Now in its eighth year, the Restaurant & Bar Design Awards is a global event dedicated to celebrating the design of food and beverage environments. The awards cover every imaginable dining space, from ships to airports, museums to burger vans, and revered Michelin-starred establishments to quirky pop up restaurants.
Photographer Nick Dunne

Bespoke, Product Development