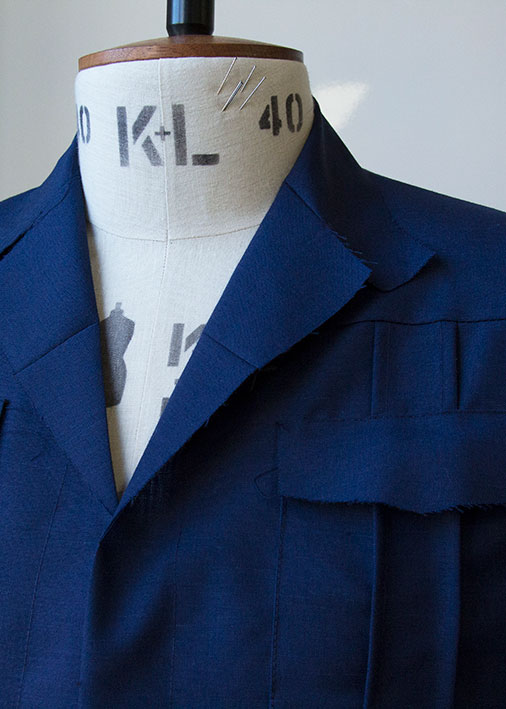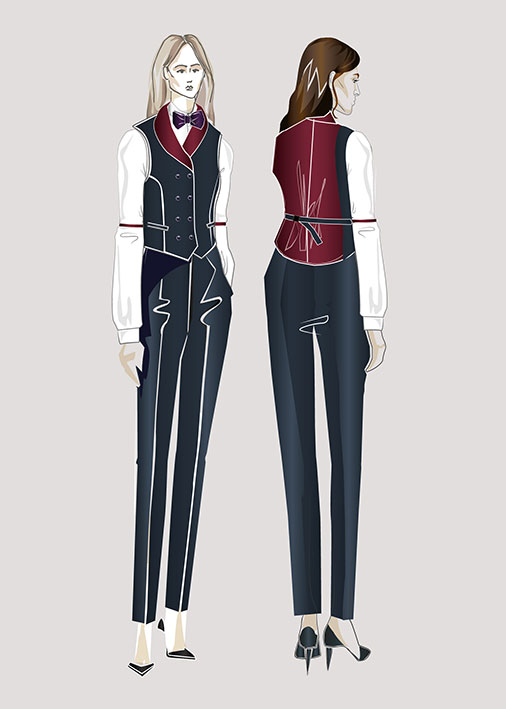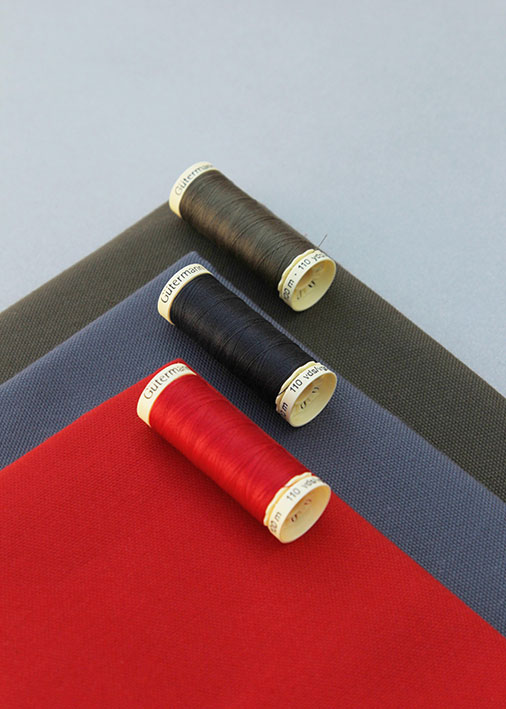 Our Process is simple
From our very first call, we listen to your needs. We will discuss our previous, relevant experience and get to know your brand, from the roles you employ to the values you possess.
Research
We conduct detailed research into every aspect of your brand, service and sector. We visit client locations to become better acquainted with the brand environment and to ensure every aspect of the collection reflects and supports the experience they want customers to enjoy. On a practical level, we also ensure fabrics and styles support staff in their day-to-day activities.
Design
Our design team includes alumni from London College of Fashion, Royal College of Art and Kingston University (ranked third in the world for fashion design). Our design process is always bespoke, and we drawn on a range of inspirational sources, from the interiors of your venue, historical sources and the catwalks.
Fabric Research & Development
We work with fabric and trimming suppliers from all over the world to offer the finest and most appropriate materials for our clients' uniforms. We test materials for quality, durability, consistency, and to ensure the fabrics meet our clients' specified performance criteria.
Wearer Trial & Product Development
We encourage uniform wearer trials to ensure optimum functionality and durability. It also provides us the opportunity to work with stakeholders and receive vital feedback on the design.
Manufacture
We manufacture here in the UK and Europe. We have built outstanding relationships with tried-and-tested factories and manufacturers, who we visit regularly to discuss the latest technological advances and environmentally-friendly production processes. Garments are quality-checked in house to ensure they meet our strict standards.
Project Management
Our product managers expertly control resources, procedures and protocols to achieve outstanding, durable uniform solutions. We have considerable experience managing large, complex uniform design and manufacturing projects across multiple sites, both in the UK and globally.
Account Management
Our Creative Director Janice Turner oversees all our projects, ensuring attention to detail in not just the design and production process, but also in your contact with us. Janice is supported by an experienced and enthusiastic team who bring creativity and expertise to all aspects of our work. From invoicing and inventory to design and manufacture, you can always be sure of a reliable and consistent level of service.
Sizing & Fitting Service
Designing bespoke uniforms which reflect your brand and motivate your staff is just part of our service. We also work closely with clients to ensure they have the perfect range of sizes and options for their team. We arrange on-site fittings and, if required, provide training so they understand how to properly fit garments.
Warehousing & Stock Management
Our systems provide detailed information about a client's uniform usage – down to individual wearers if required. This enables us to forecast for clients and ensure they always have the correct stock for their current team. We maintain close relationships with our materials suppliers and manufacturers to ensure appropriate stock is available and manufacturing is swift.
Marketing and Relationships
We pride ourselves on life-long relationships with our clients. We support new businesses through our social media channels, arrange photoshoots with your team, and provide aftercare to ensure our products continually meet our high standards. We offer a simple procurement process for reordering, taking the stress out of new team members or changes in your organisation.
Want to discuss your project? Call us on +44 (0)20 7998 6787.