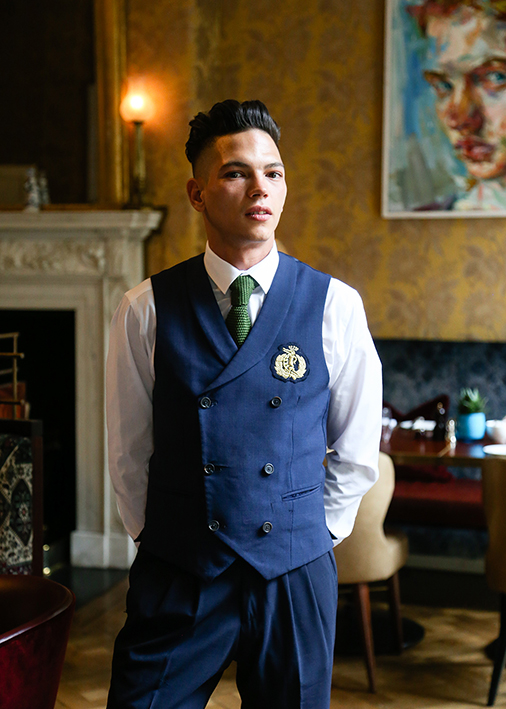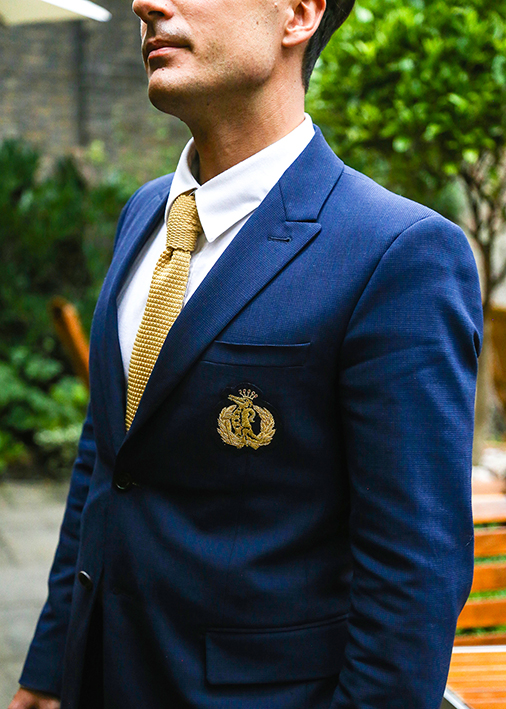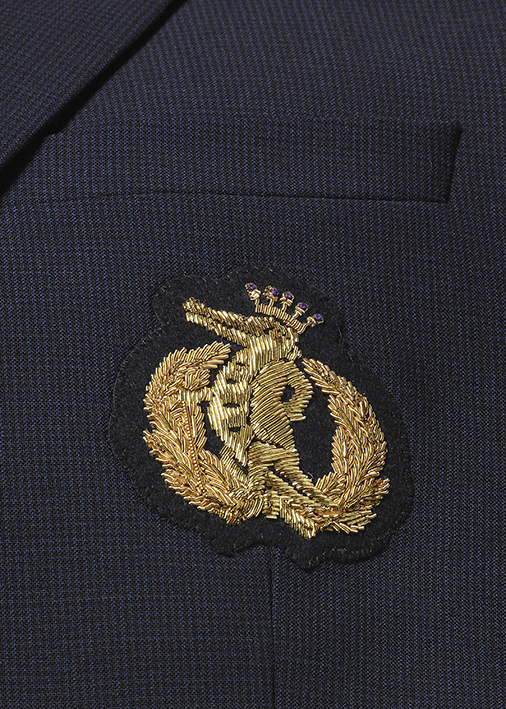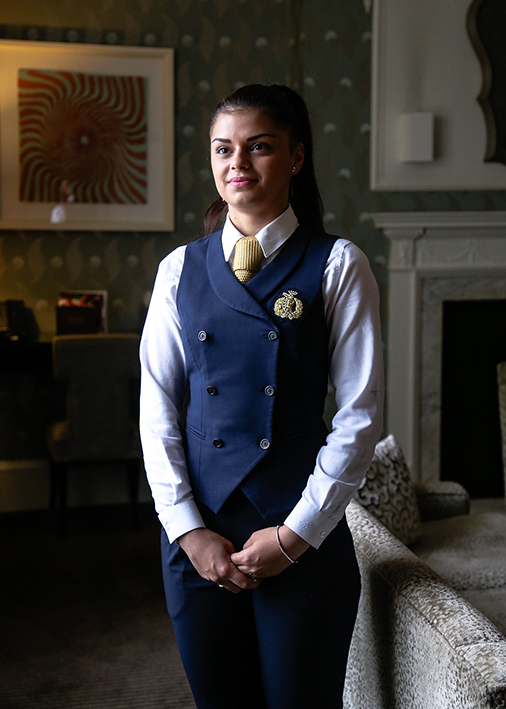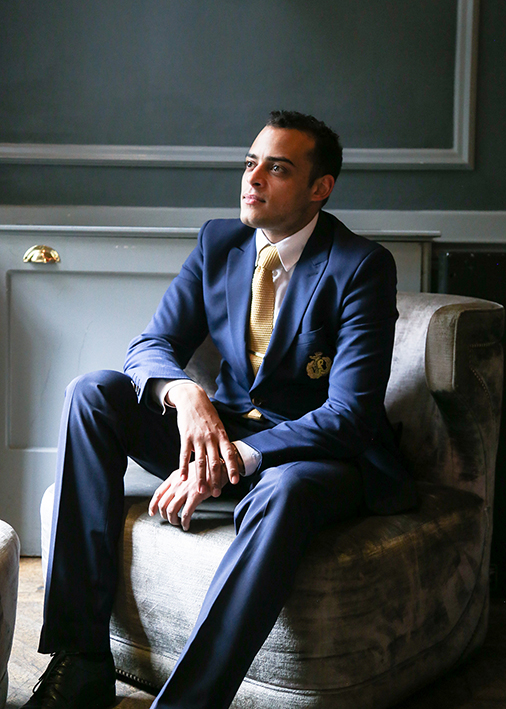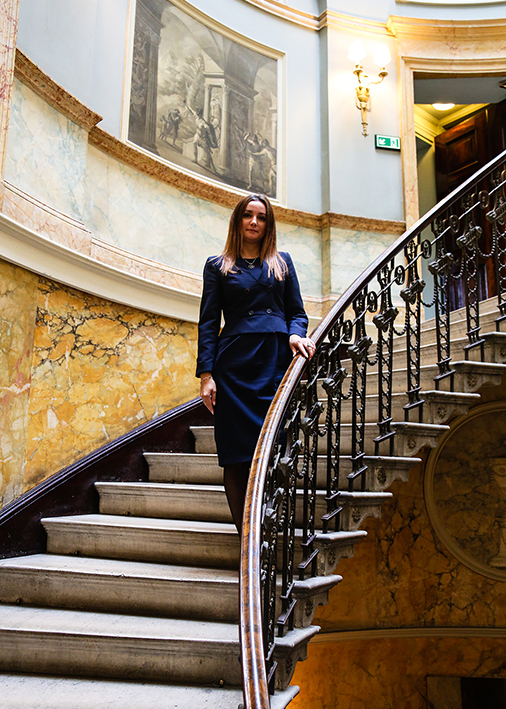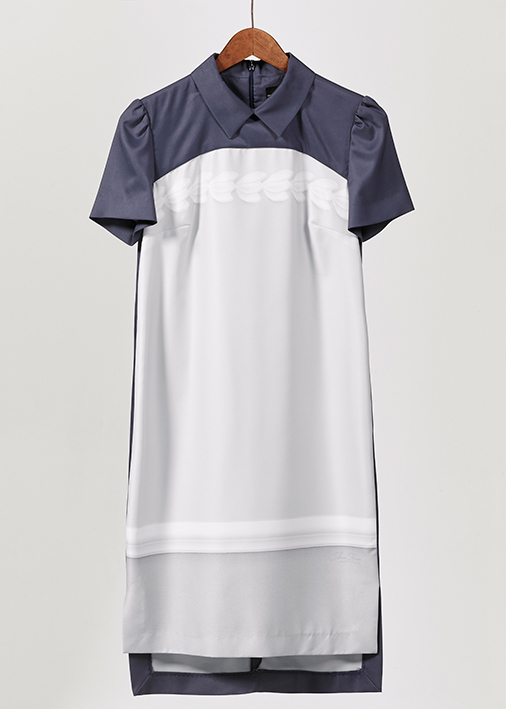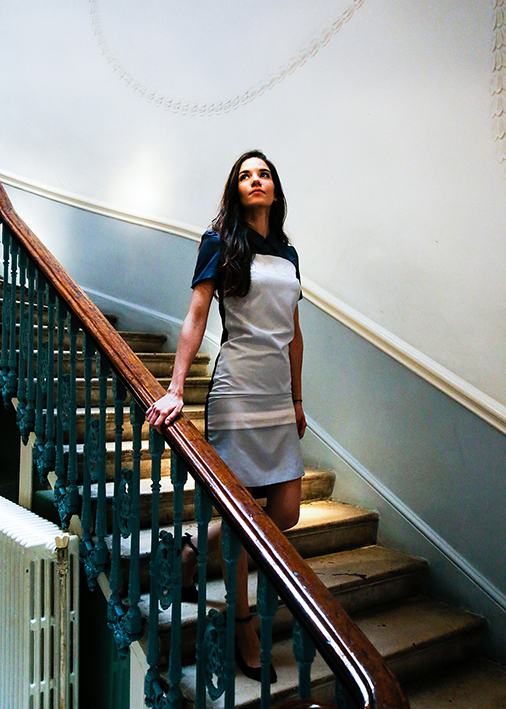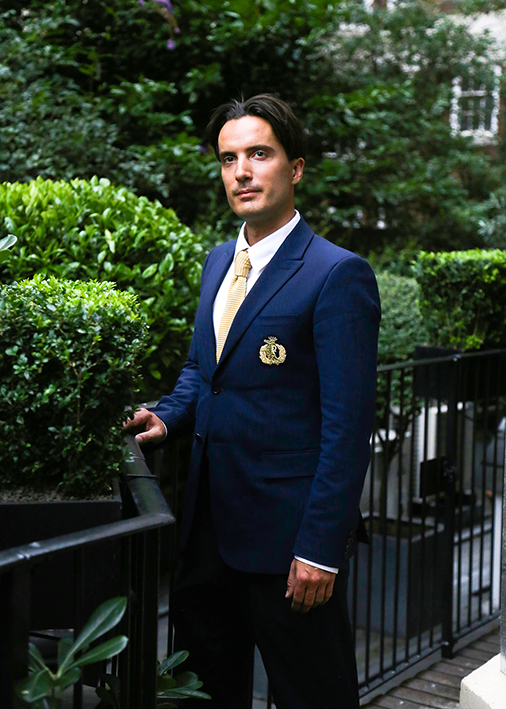 Mixing 18th century neoclassical splendor with 21st century exuberance, Home House has created a unique and popular private members club in the heart of London. The club is situated on Portman Square over three Georgian Houses; No.19, No. 20 and No. 21. The three houses have rich personalities. The challenge was to create an eclectic uniform that the luxury location deserved.
Approach / The studio took inspiration from mismatching classic tailoring and turned to the innovation of Vivienne Westwood. The collection consisted of plain navy tailoring and micro check cloth in blue and black. We provided an inventive response to the consideration of tax tabbing across the collection.
We referenced Gucci and the catwalks' fascination with applique, and turned to Cedric, the much-loved mascot of Home House. Cedric is a crocodile with a cane and a crown and we created a bespoke gold embroidered crest, which in turn was applied to jackets and waistcoats.
We created a cocktail dress using a digital image of one of the neoclassical walls. Female managers and front of house have a dress or trouser option; the dress was elegantly cut with a pleated waistline, whilst the jacket was designed to nip in at the waist to compliment the line of the dress. Waiters have a double-breasted waistcoat with a shawl collar.
For accessories, we manufactured kitted ties in four distinct colour ways using the core Home House colour palette. Finally, Home House partnered with Ettinger to create a Cedric tie pin.
Results / Home House's Natalie Tait said:
"Taking the Home House team from wearing all black to these sharp uniforms instantly made the team stand taller and feel proud to be here. The staff and member feedback has been so positive. It feels like we have refurbished the house!"
Photographer Lennie Mason

Food & Beverage, Front of House, Bar Staff, Waiting Staff, Events & Banqueting, Management

Brand Identity, Bespoke, Consultancy, Product Development, Textile Design, Uniform Design