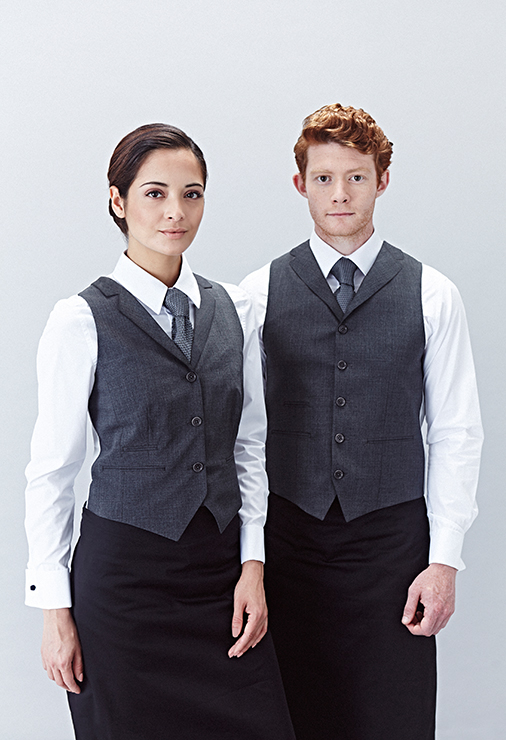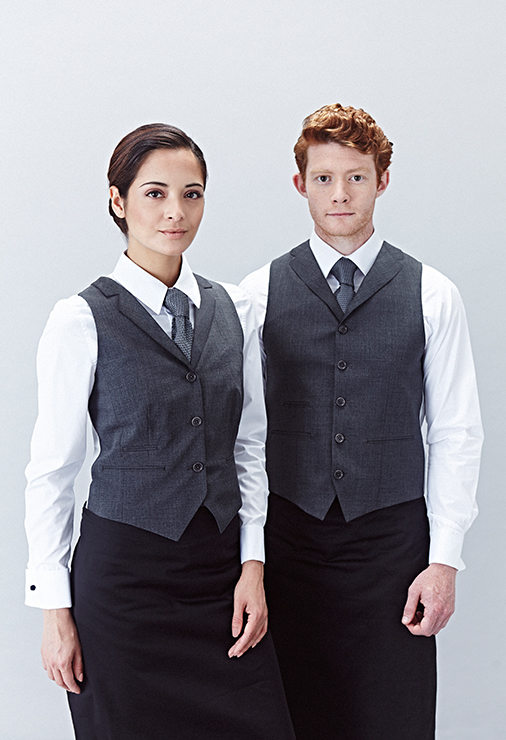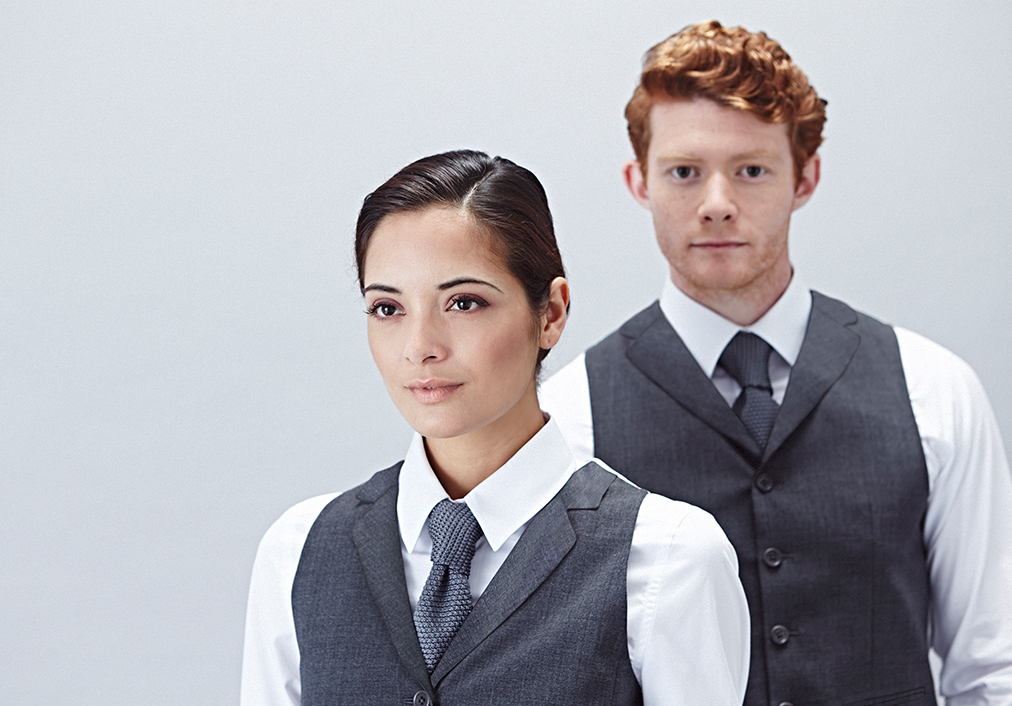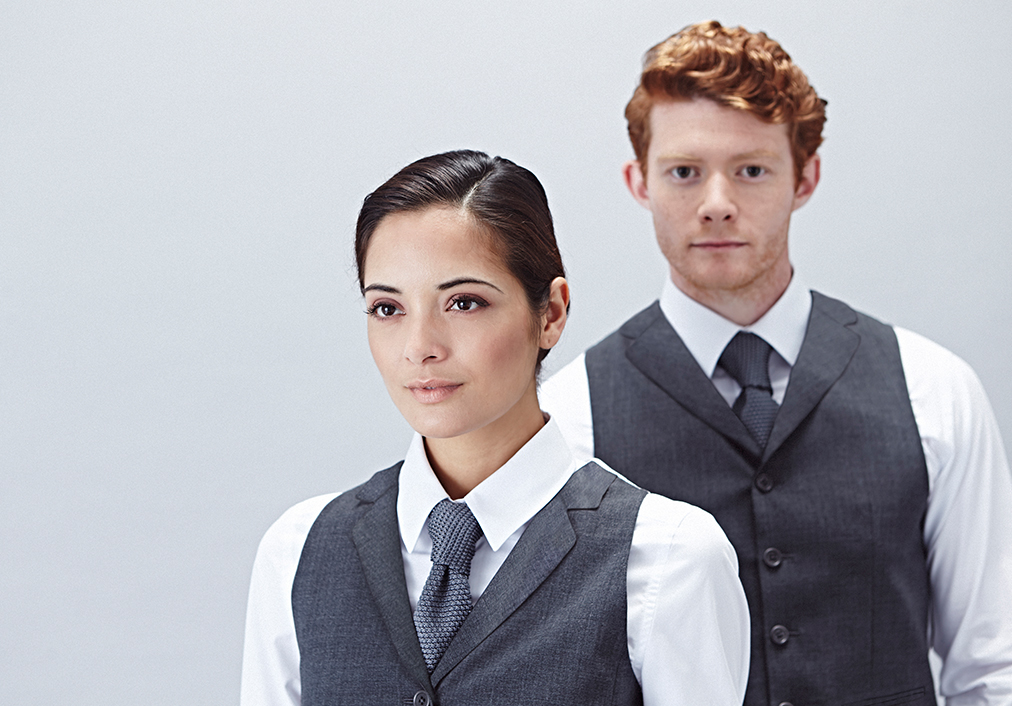 D&D launched two restaurants in one of Leeds' most vibrant shopping destinations, the Trinity Centre. Both Angelica and Crafthouse boast stunning panoramic views of the city and Field Grey was approached to develop uniforms to match.
Approach / With seasonal British menus, Crafthouse's offering is an industrial nod to Leeds' rich culture and heritage. Looms act as space dividers in the restaurant and ceiling rafts are reminiscent of fabric reams. Field Grey developed sharp waistcoats to suit this unique dining atmosphere.
D&D / D&D London, formerly Conran Restaurants, was founded in 1991 and has been one of Europe's top high-quality restaurant groups ever since. It owns and operates restaurants in locations across the world, including Leeds, London, Paris, New York and Tokyo. In 2012 the group opened its first hotel, South Place Hotel, in the heart of the City of London.
Bespoke, Product Development

Photographer Tom Ayerst
Make up Nina Varnham