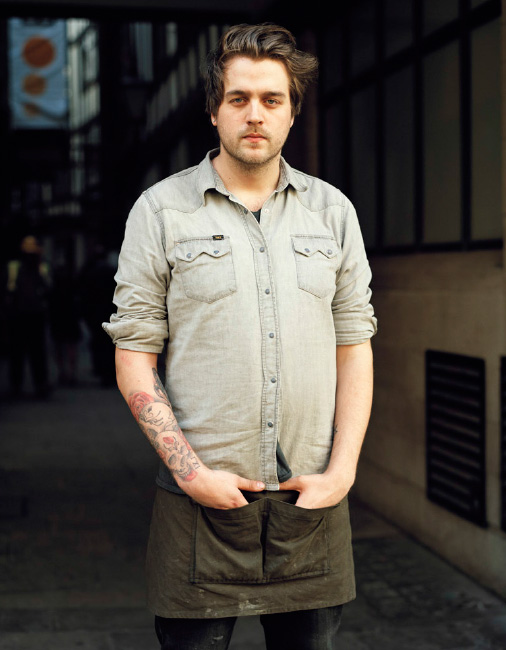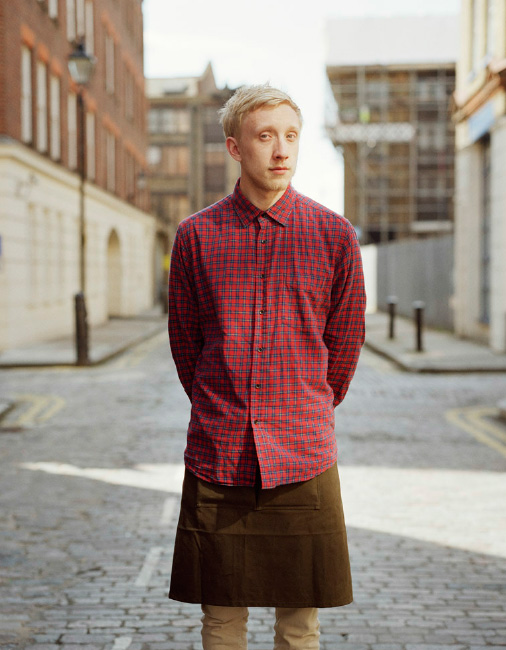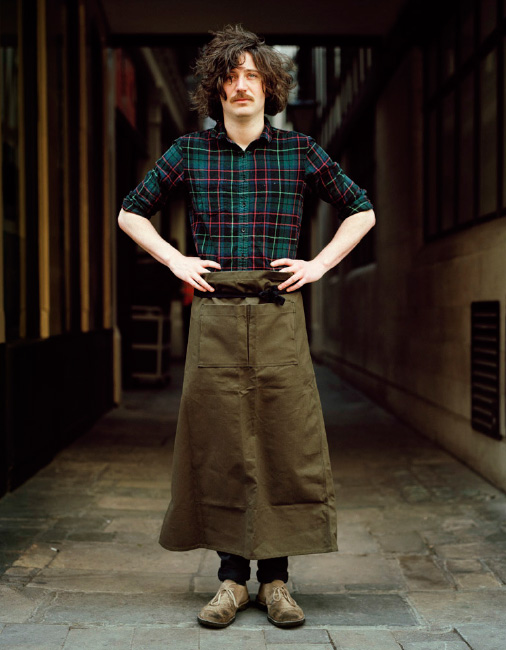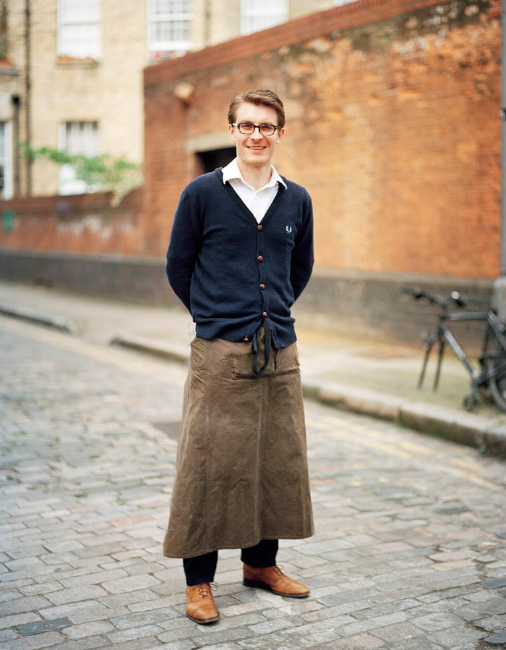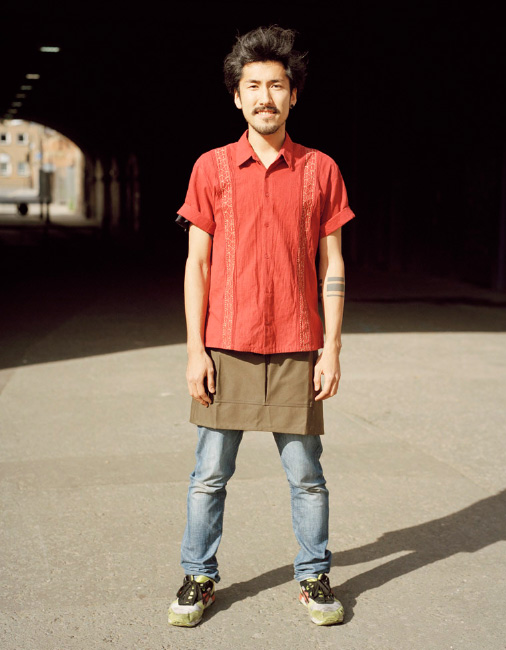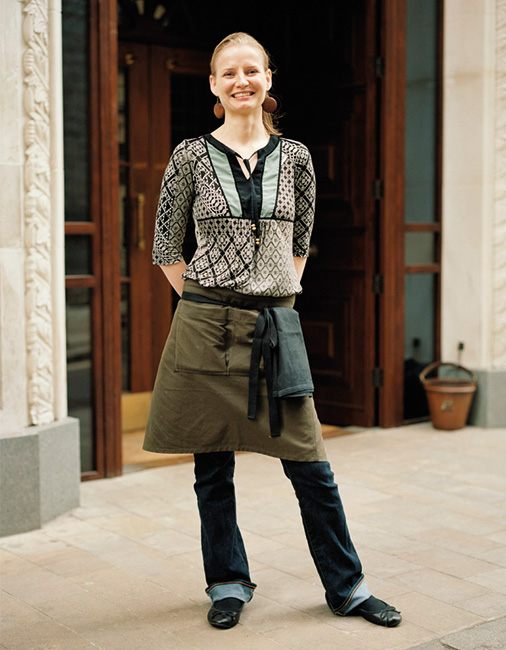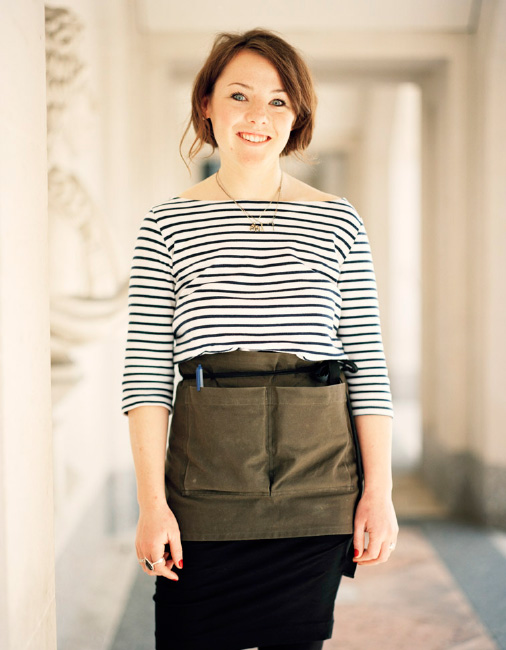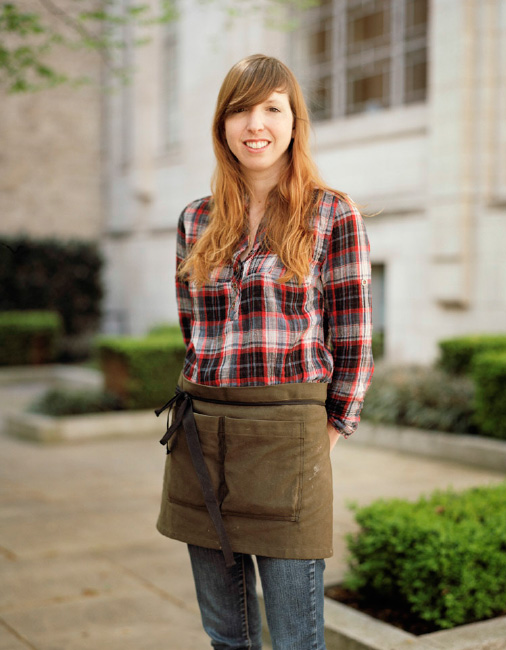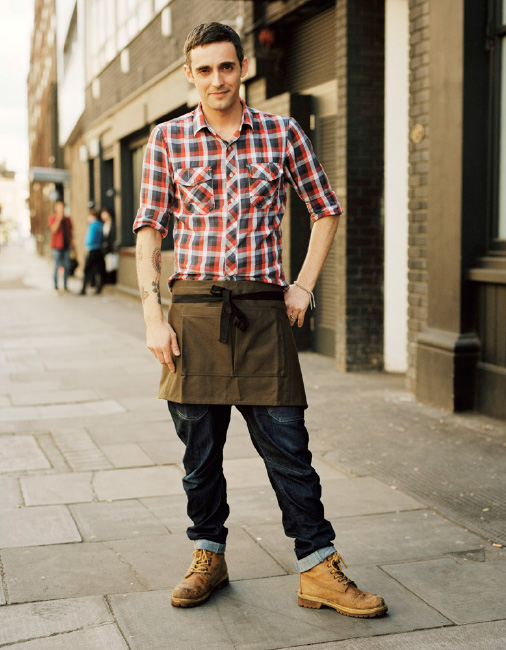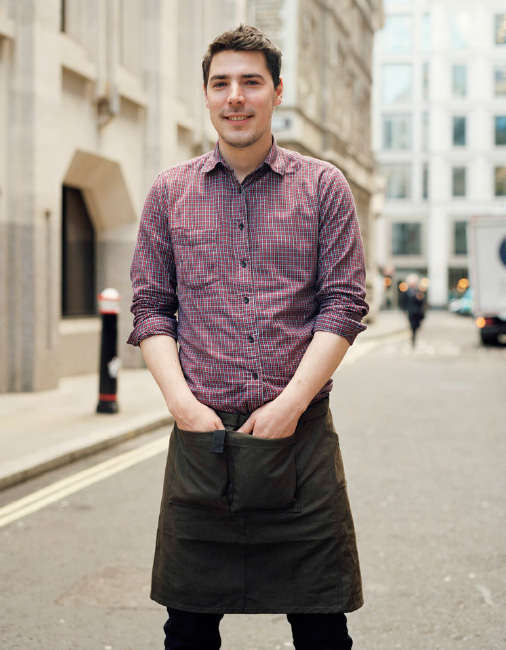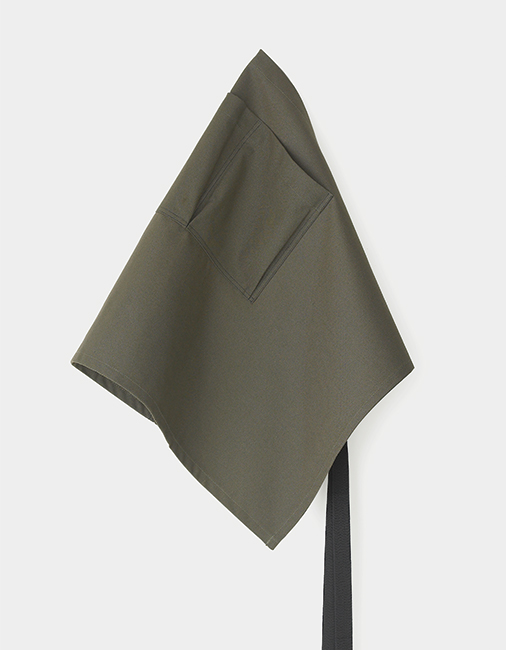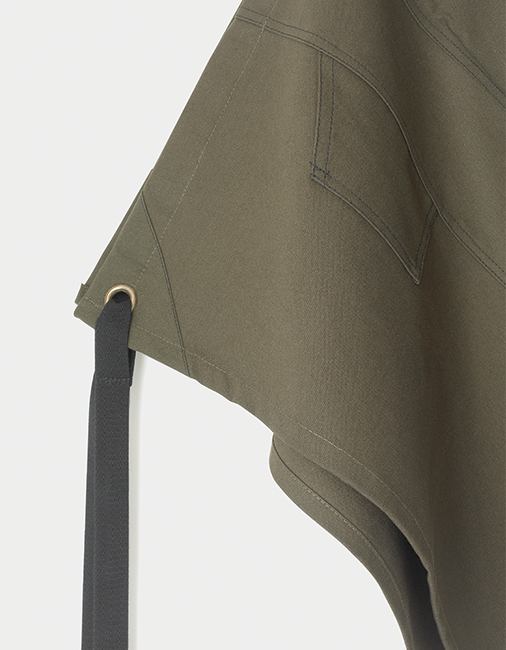 Hawksmoor is an award-winning steakhouse serving traditionally reared British beef. It has a no uniform policy, but needed a hardwearing apron for its staff.
Approach / 
The interiors of Hawksmoor's restaurants reflect their attitude towards their food. Furniture and surfaces are carefully salvaged and sourced from a variety of environments, making their interiors both interesting and resourceful. Their no uniform policy allows staff to maintain their individuality.
Field Grey conducted extensive research to source an appropriate weight of cotton and heavy bronze eyelets to create utility-style aprons to suit Hawkmoor's values. For extra durability, stain guard technology was applied to the cotton and pockets were developed with reinforced bar tacks. The bespoke-coloured aprons were produced in three different lengths so that Hawksmoor staff were free to choose their preferred style. Field Grey also consulted staff about the shape and positioning of the aprons' pockets to ensure that they were practical and fit-for-purpose.
Hawksmoor / Hawksmoor is a British steakhouse and cocktail bar. They have a number of venues across London, but the original establishment is in Spitalfields, near to where the architect Nicholas Hawksmoor built Christ Church.
Photographer David Simmonds

Bespoke, Product Development