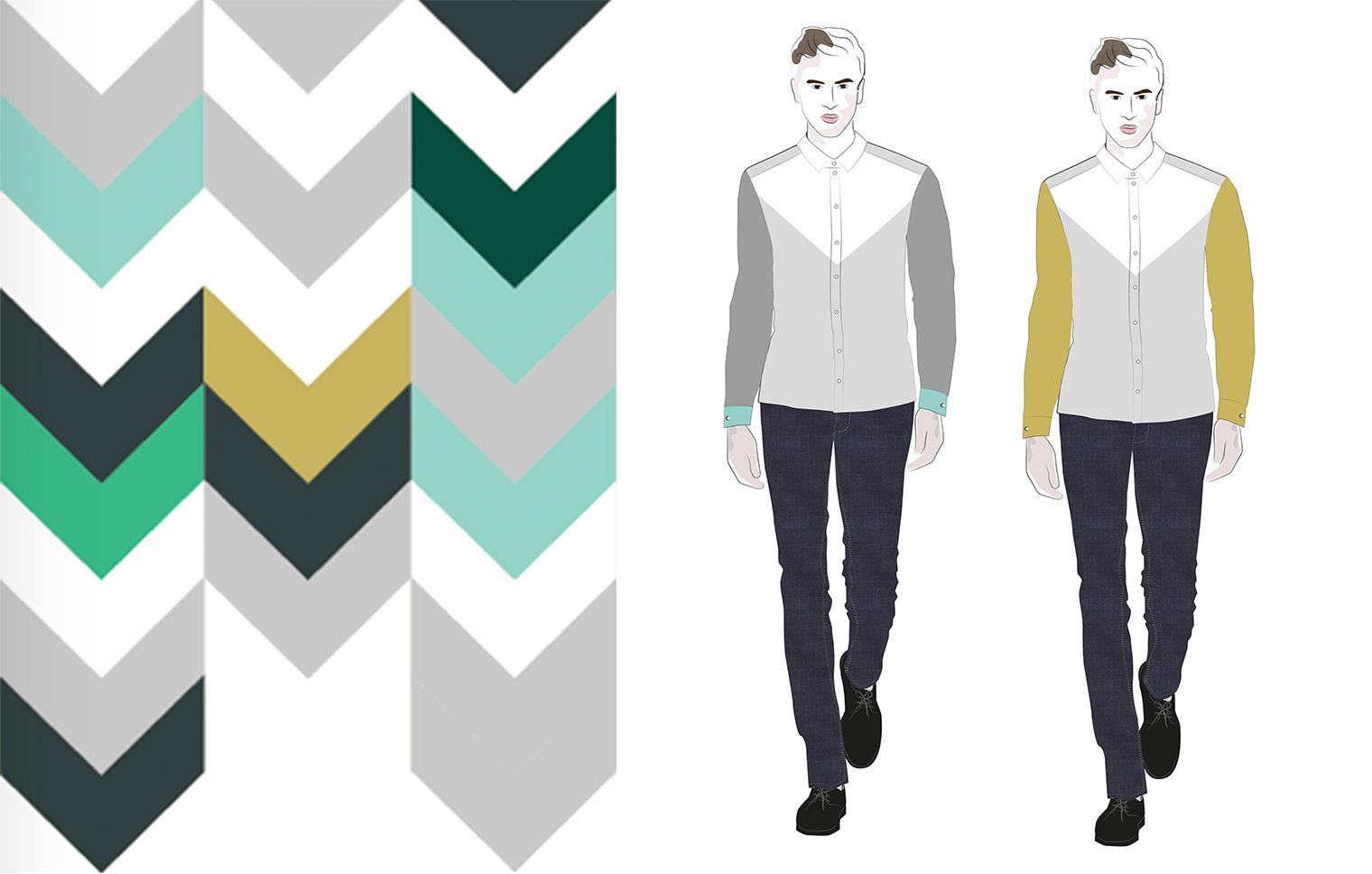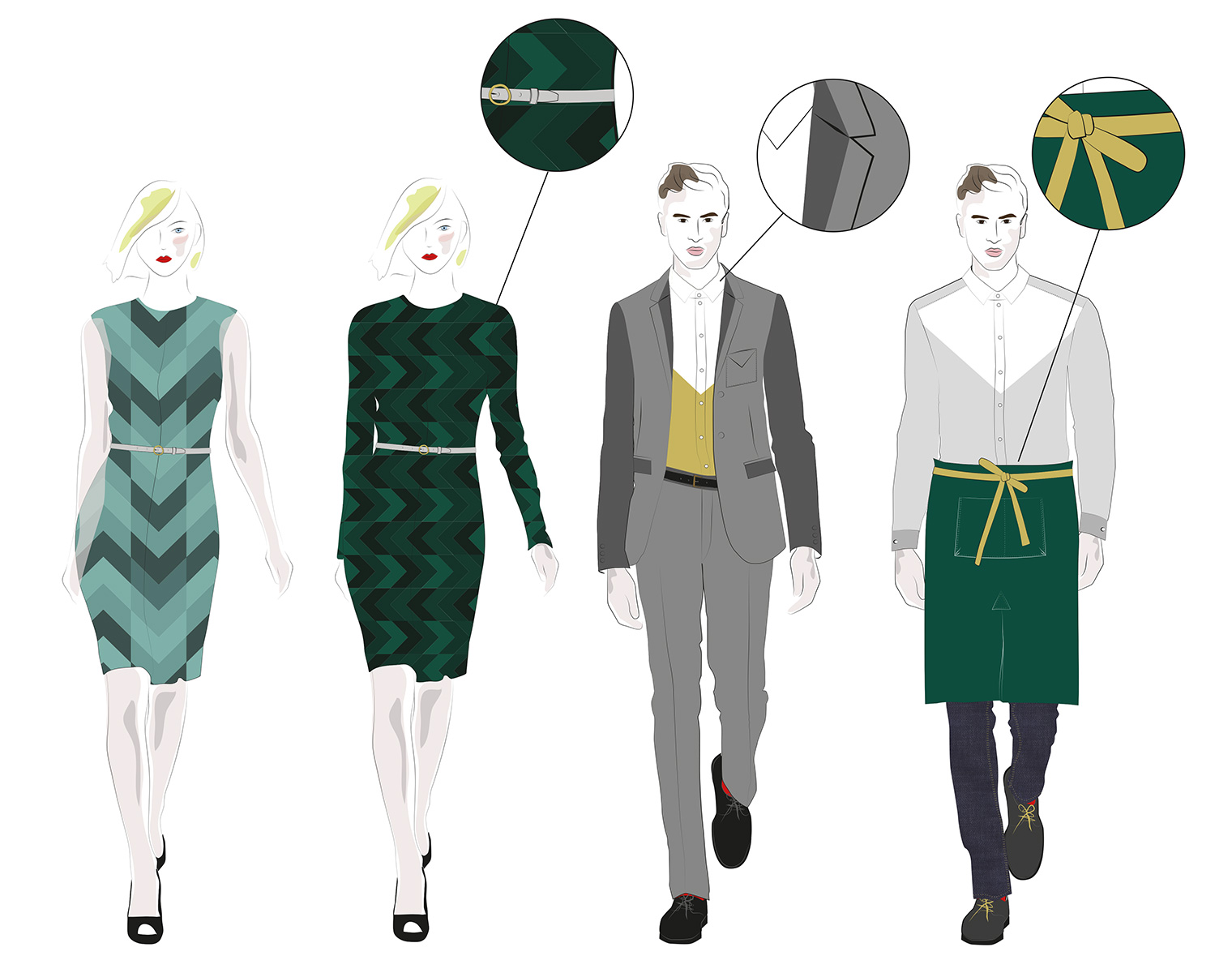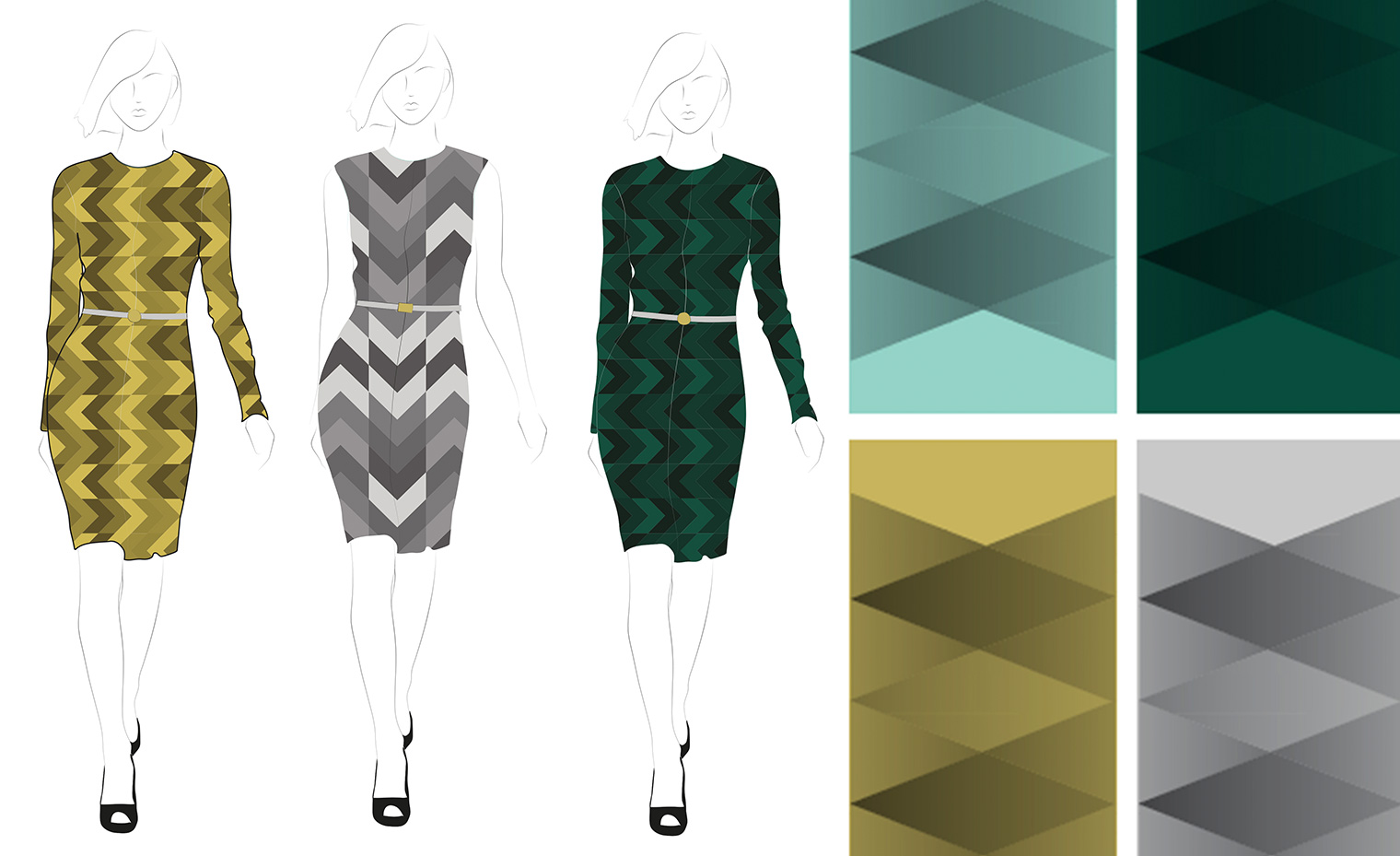 Field Grey was invited to design a uniform collection concept for Hotel Football and Café Football. The uniforms needed to be smart, modern and able to communicate clear levels of management in a busy, bustling environment.
Approach / While the Hotel is football-focused, it retains a 4 star atmosphere and boasts graphic interiors inspired by flood lights, pitches, badges and, of course, a cheeky bit of football slang. The colours are feminine and there are no references to Manchester United.
Field Grey took inspiration from the Hotel's interior and reproduced a selection of the graphic prints on digitally printed dresses. For male staff, traditional grey two piece suits have the same digital print lining in pastel shades of green and mustard and are subtly complemented by socks in Manchester United red. The complete collection is smart, sexy and modern – the perfect kit for a contemporary 4 star hotel.
The Café Football uniform was designed with a more urban feel. Here, utilitarian cotton aprons with coloured herringbone ties are worn with bib shirts in pastel hues.
Hotel Football / Hotel Football is a new 4 star, 133-room Hotel opposite Manchester United's football ground. The owners are former Manchester United footballers Gary Neville and Ryan Giggs. The Hotel boasts a rooftop 5-a-side football pitch and Café Football (which also has an outpost in London). It's overseen by a Michelin star chef.
Accessory Design, Bespoke, Brand Identity, Off the Peg, Product Development, Textile Design