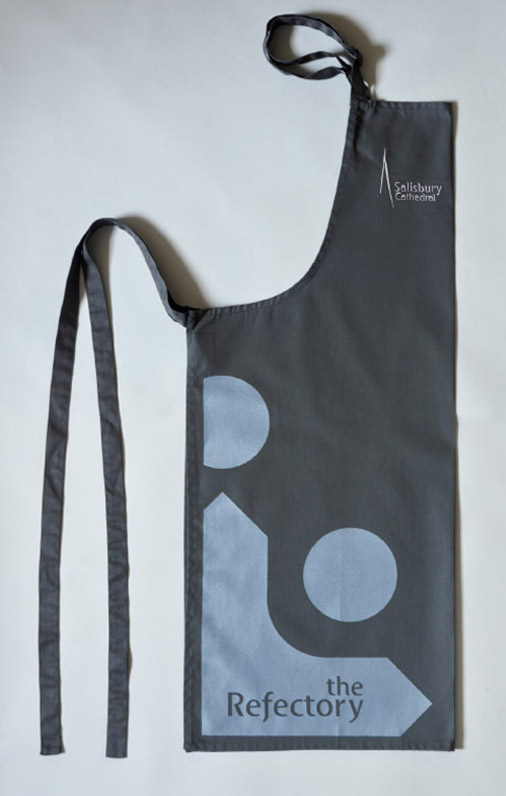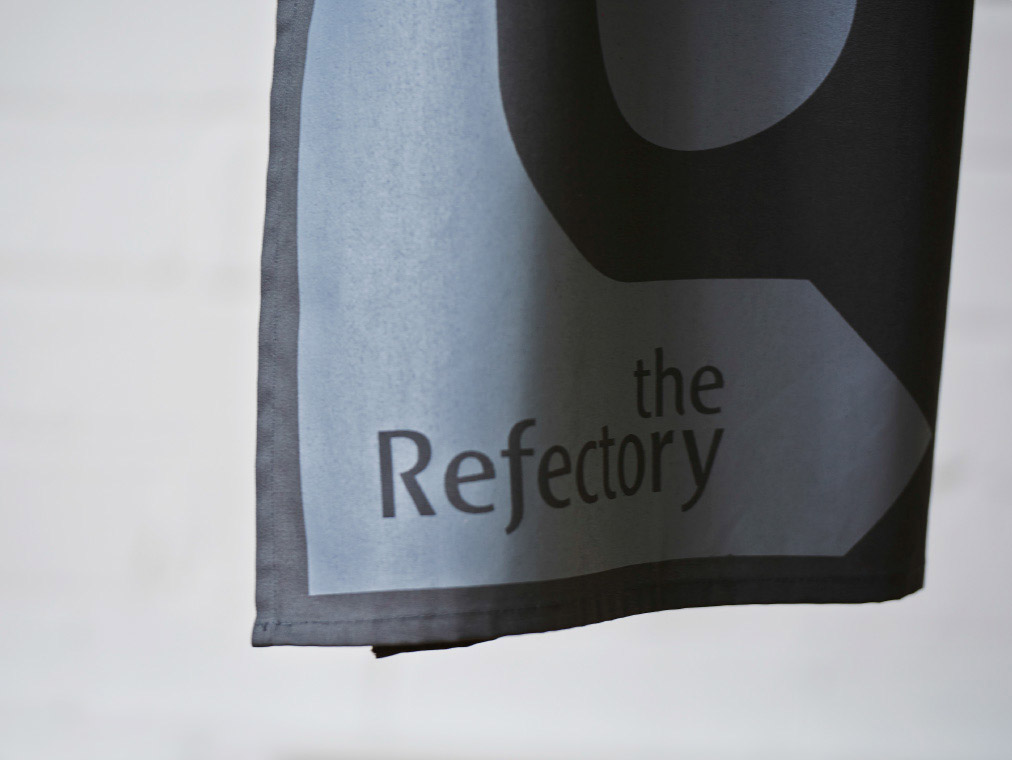 Levy Restaurants invited Field Grey to develop a distinctive branded apron solution for the staff of popular café The Refectory at Salisbury Cathedral.
Approach / 
To keep the aprons both smart and on-brand, Field Grey designed a tone-on-tone mix of print and embroidery set against a charcoal grey background. The bold use of The Refectory's logo on the bottom of the apron reflects the relationship between the brand's graphics and the architecture of the beautiful cathedral building itself.
Compass Group / With over 470,000 employees and a presence in 50 countries, Compass Group provides food and support services to customers ranging from schools and colleges to leisure and remote environments. Combining local knowledge with culinary expertise, Compass Group is the market leader in a competitive industry.
Off the Peg

Photographer Nick Dunne