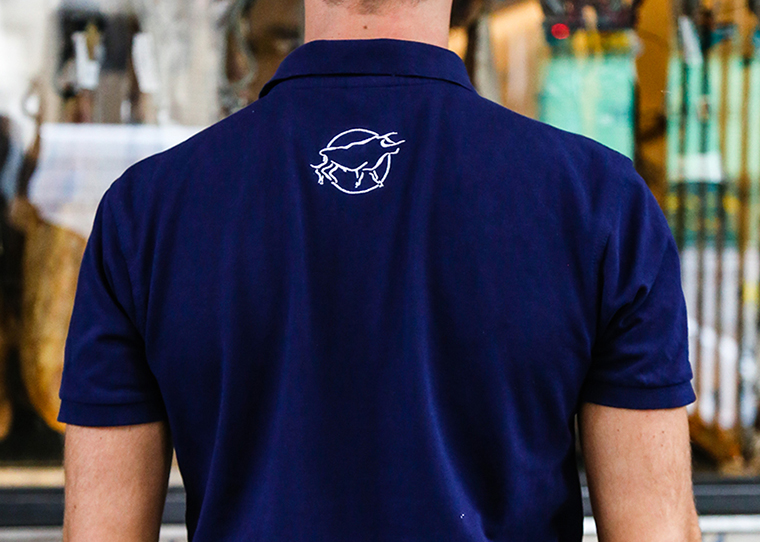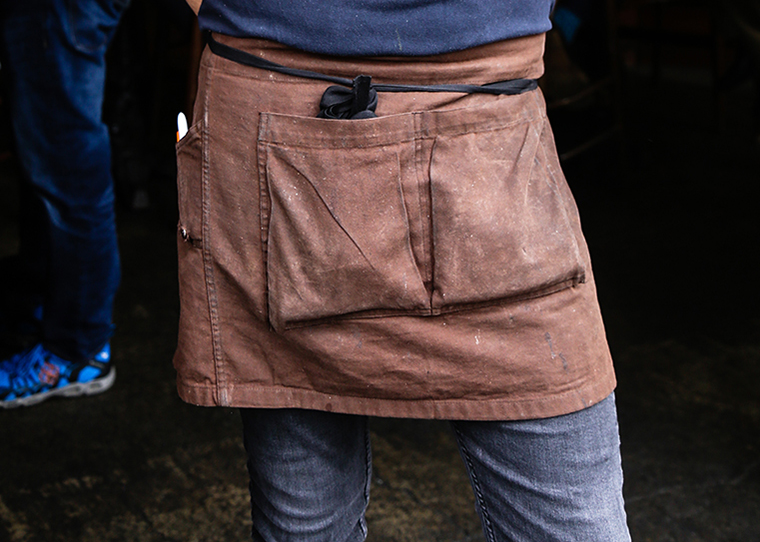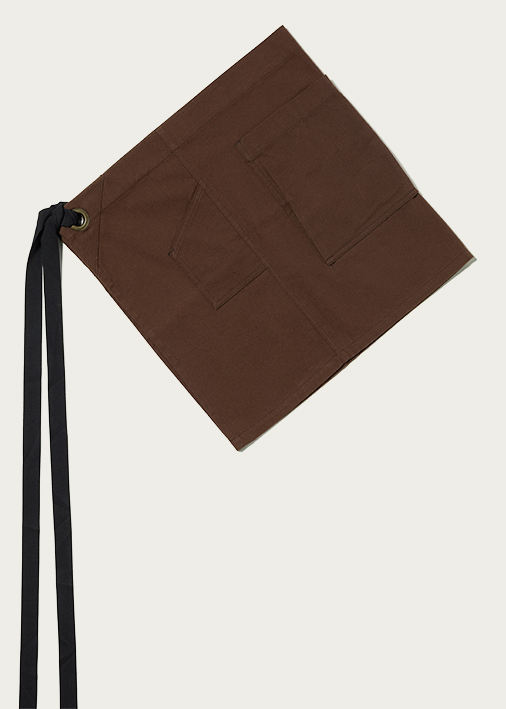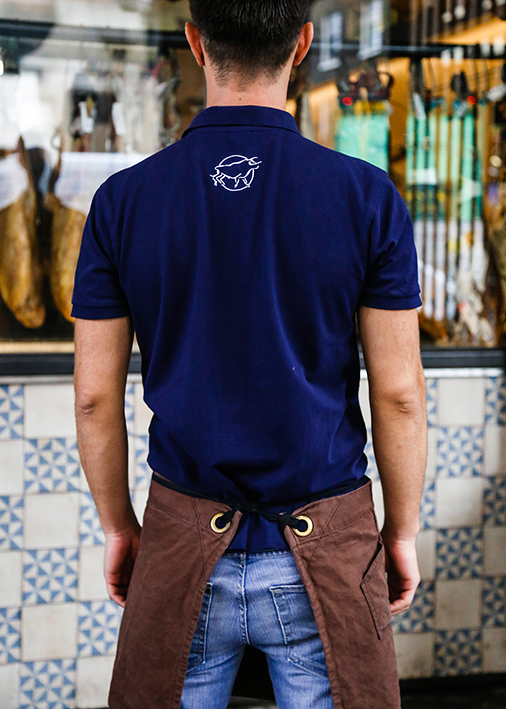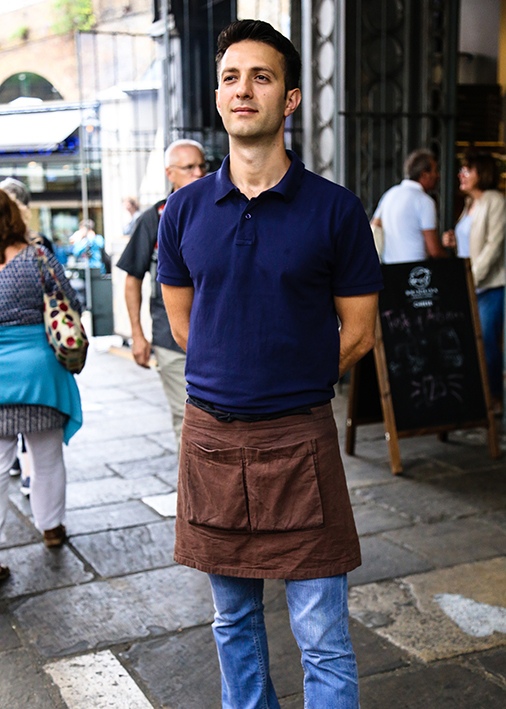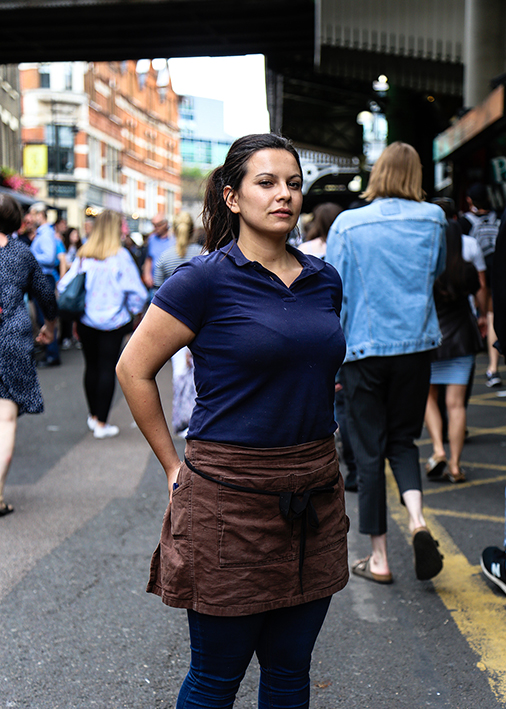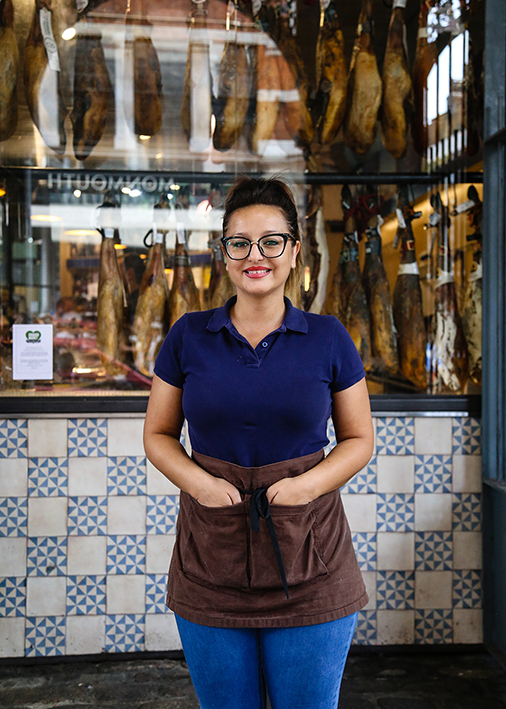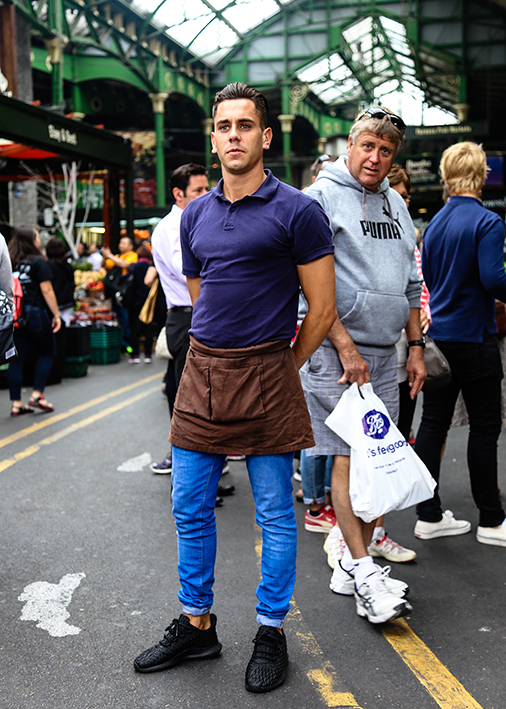 Tapas Brindisa is the stalwart of the London tapas scene with five venues across the capital, launched by Monika Linton in Borough Market in 1988. The restaurants celebrate the best of Spanish cuisine with an extensive offering of authentic dishes. Field Grey were approached to produce a contemporary, casual uniform solution for the restaurants' staff across the city.
Approach / The solution was simple, with colours selected to reflect the artisan and robust interiors. Brown duck cotton aprons with black herringbone ties were teamed with simple deep blue polo shirts. On the reverse of the polos, the famous Brindisa bull was embroidered.
Our photography captures the scenery around the original Tapas Brindisa in Borough Market where, even to this day, it's tricky to walk in and get a table; such is the popularity of this revered restaurant.
Brindisa Kitchens /  are five tapas restaurants across London with venues in Borough Market, Shoreditch, Soho (two sites) and South Kensington.
Photographer Lennie Mason

40 staff across two restaurants, Soho and Borough Market, Food & Beverage

Brand Identity, Off the Peg, Uniform Design