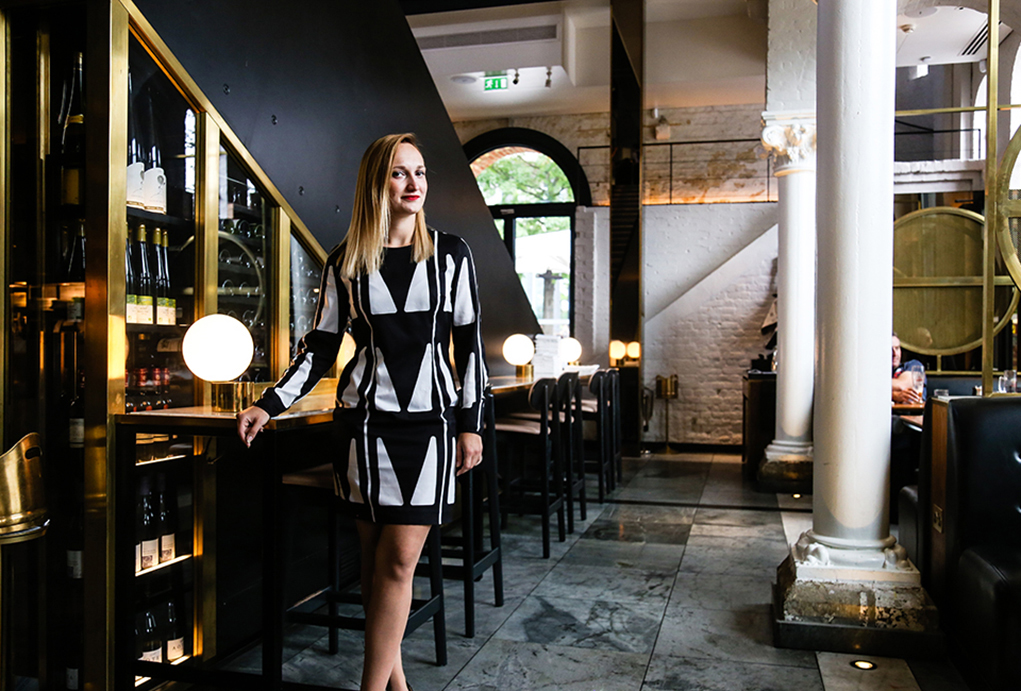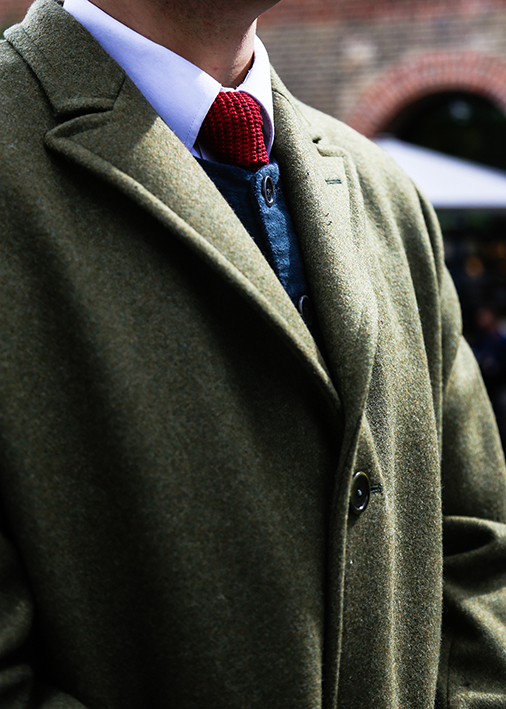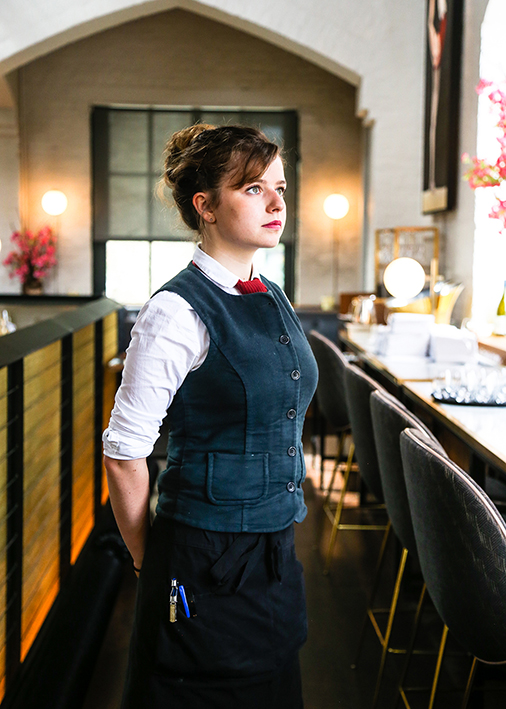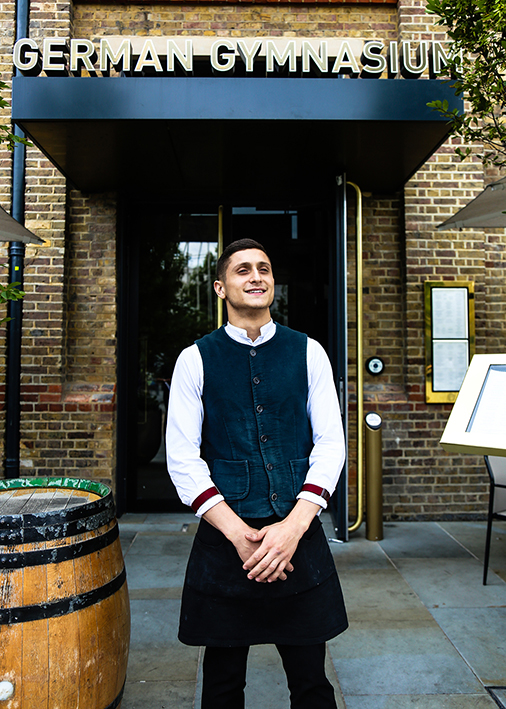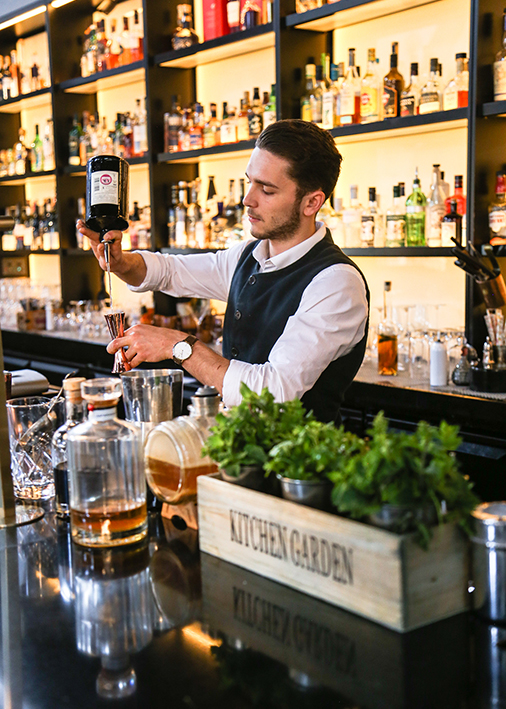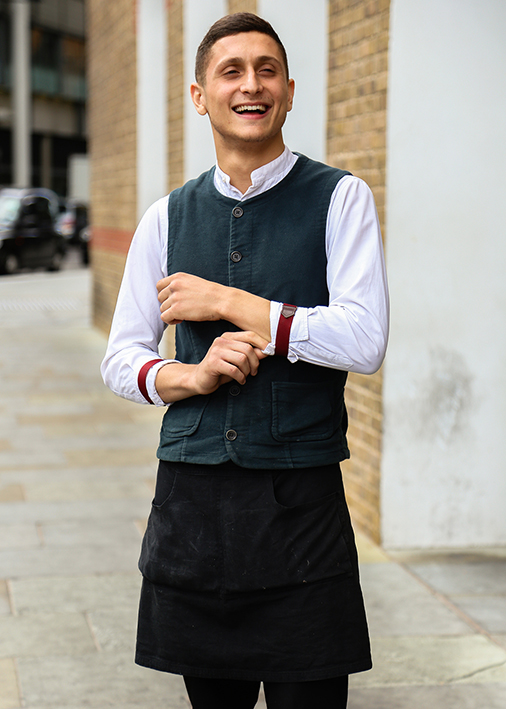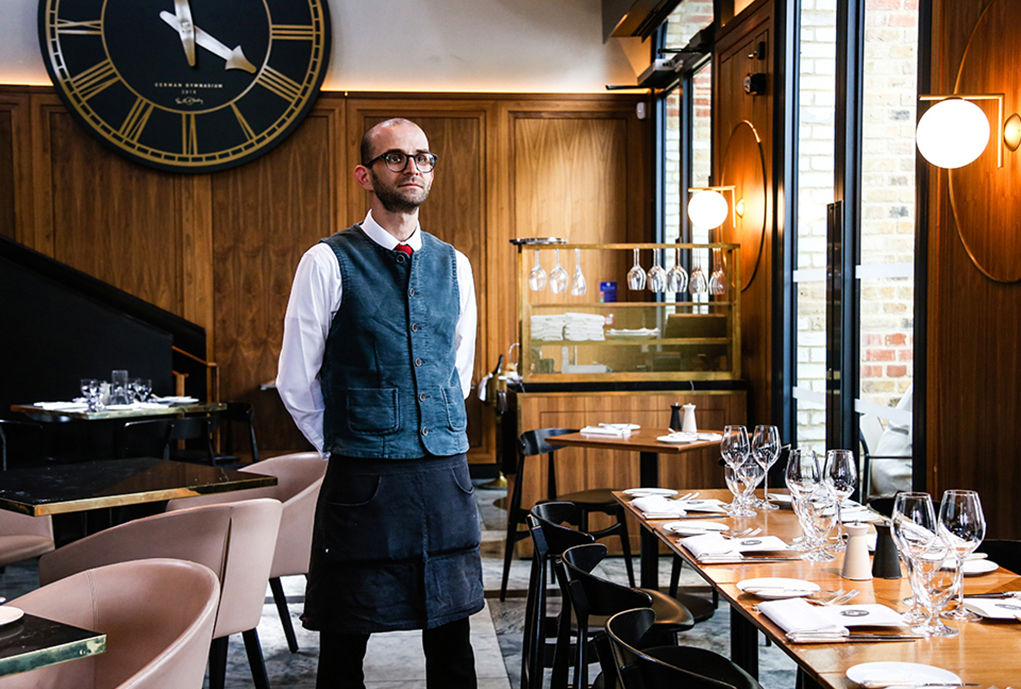 German Gymnasium is the jewel in the Kings Cross crown. Housed in England's first purpose-built gymnasium, the venue hosts a Grand Café, two Mittel-European restaurants and a late night bar, Meister. With multiple staff roles, Field Grey were hired to develop a diverse uniform solution.
Approach / In this incredible venue, D&D London successfully created an extraordinary mix of a grand café by day and a decadent restaurant by night, with an ambitious focus on Austrian and German cuisine. Paul Jenkins, the purchasing Director for D&D London, was keen that the uniform was not a pastiche. Bavarian stereotypes were a no, but it was important that the uniform told a relevant story.
We turned to the Vienna Secession Movement and isolated a print style that was enlarged onto cocktail dresses as a bold monochrome digital print. The waiting staff wear simple black cotton aprons and moleskin button-up waistcoats with crisp white shirts. For the bar staff, we furnished them with pleated bib shirts which compliment the neckline of the waistcoat. Waiters in formal shirts were styled with knitted ties in a deep crimson red.
Finally, the doormen deliver the welcome in a deep green wool overcoat, teamed with a homburg hat from Christies with a pantone matched grosgrain band, finished with leather gloves.
D&D London / is a group of luxury restaurants, bars and hotels based principally in London, but also with venues in Leeds, Manchester, Paris, New York and Tokyo.
Photographer Lennie Mason

Approx. 70 staff, Food & Beverage, Front of House, Doormen