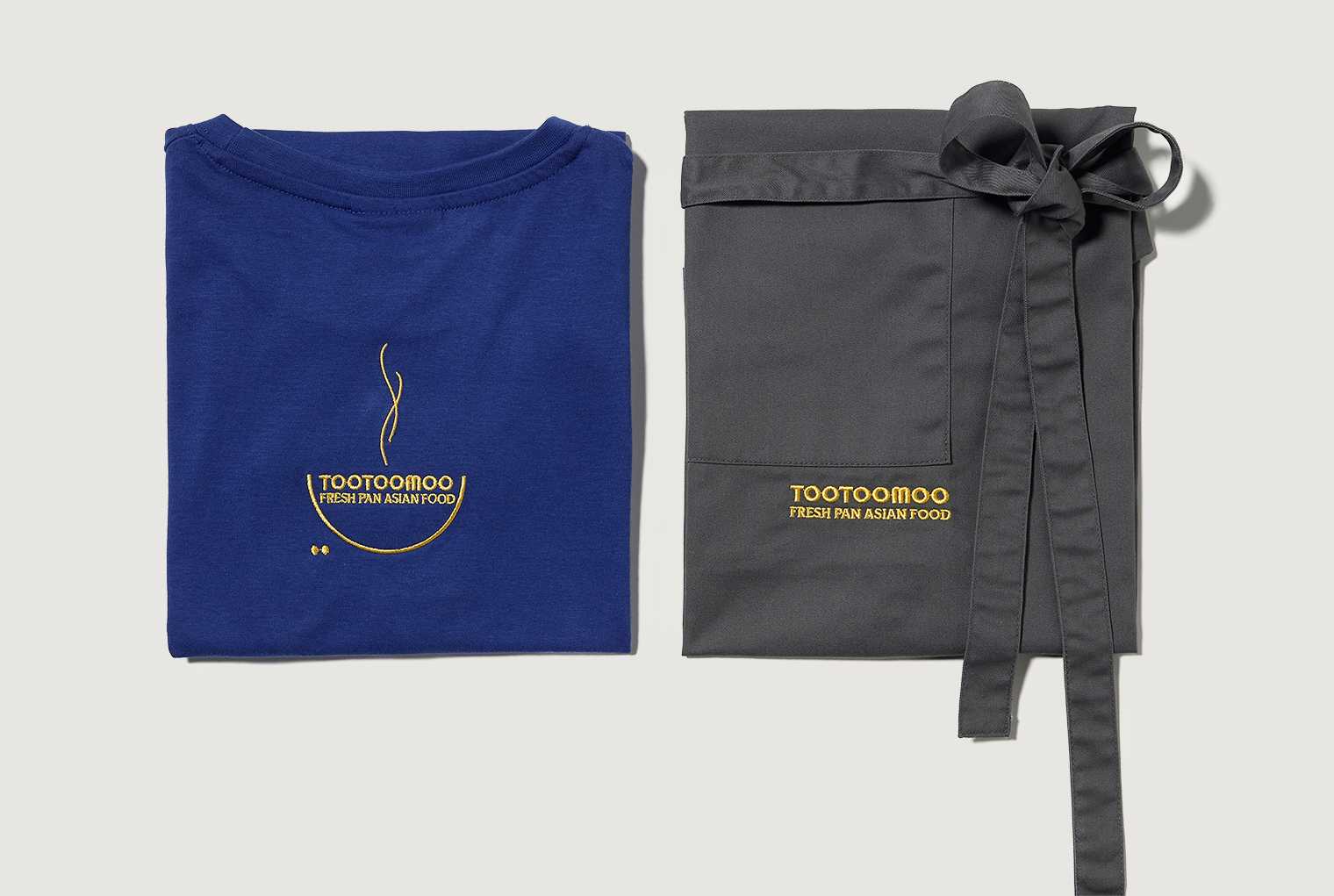 Pan-Asian restaurant chain Tootoomoo sought a vibrant, versatile uniform for its hospitality staff across its multiple London venues.
Approach / Tootoomoo's founder originally sought a bespoke solution with an independent designer for his first restaurant but found the managing of the collection with an expanding team over several sites difficult to manage.
Field Grey supplied a variety of off-the-peg t-shirts and aprons in a variety of colours, which were branded with a selection of embroidery depending on a specific job role. The ambition was to create a relationship where, eventually, we would supply bespoke elements befitting a growing independent brand.
Tootoomoo is a chain of pan-Asian restaurants across four London venues: Whetstone, Islington, Crouch End and Highgate. Combining Malaysian, Chinese, Japanese, Thai and Vietnamese cuisine, Tootoomoo was nominated in the 2017 Restaurant & Bar Design Awards.
Photographic Assignments

Waiting staff; chefs