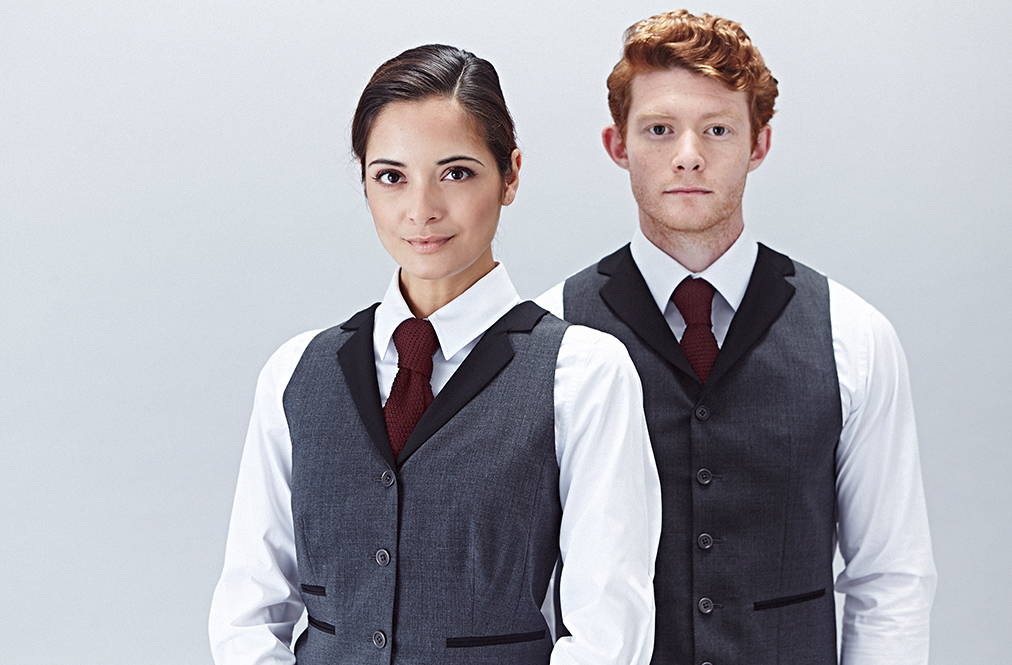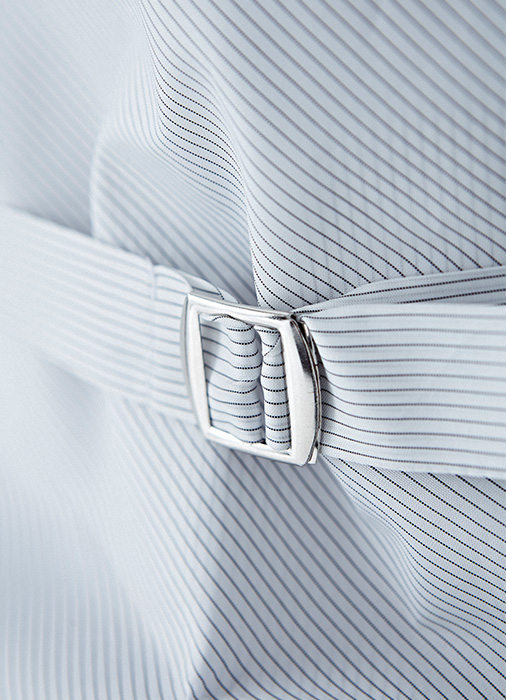 Located in the heart of the City, Coq d'Argent is a stone's throw from major attractions such as St Paul's Cathedral. The venue is regularly celebrated as having one of London's best rooftop bars and Field Grey was invited to develop a uniform solution to complement its spectacular surroundings.
Approach / 
Smart charcoal grey waistcoats feature black contrast collars and jet pockets. In a subtle nod to the 'uniform' of the City, the back of the waistcoats have a sharp, striped lining.
D&D / D&D London, formerly Conran Restaurants, was founded in 1991 and has been one of Europe's top high-quality restaurant groups ever since. It owns and operates restaurants in locations across the world, including Leeds, London, Paris, New York and Tokyo. In 2012 the group opened its first hotel, South Place Hotel, in the heart of the City of London.
Bespoke, Brand Identity, Product Development

Photographer Tom Ayerst
Make up Nina Varnham