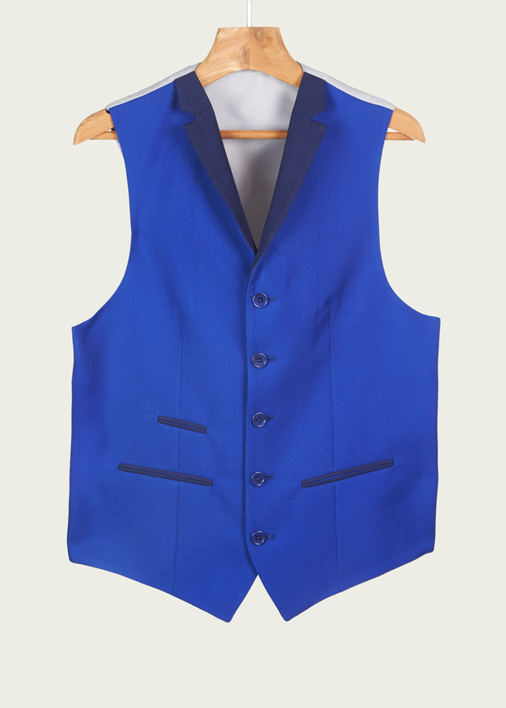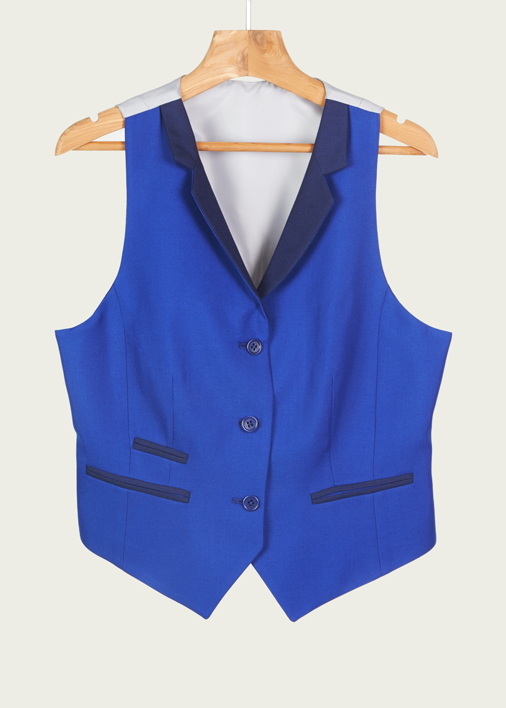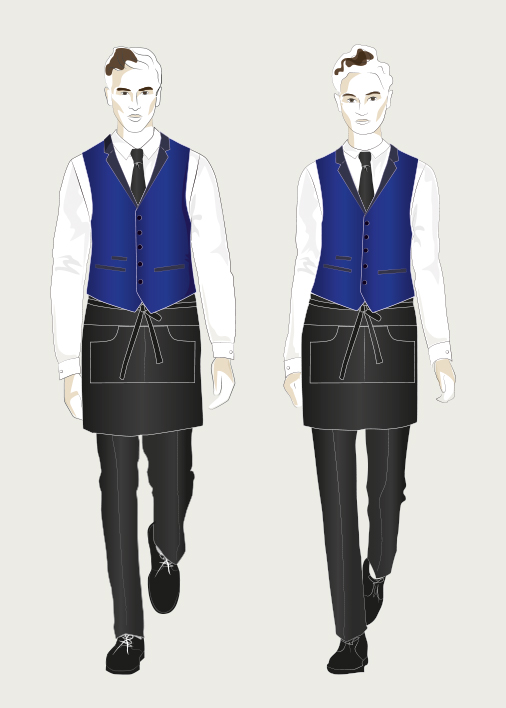 A grand café located in what was once the City's private trading floor, D&D London's Royal Exchange required a waistcoat that would quite literally stand out from the crowd. After all, the restaurant is placed in the middle of a luxury shopping environment.
Approach / 
Field Grey designed a waistcoat that used colour to make a real impact. A strong royal blue material was sourced for the front body of the waistcoat – guaranteed to be eye-catching – which was complemented by a distinctive silver lining.
D&D / D&D London, formerly Conran Restaurants, was founded in 1991 and has been one of Europe's top high-quality restaurant groups ever since. It owns and operates restaurants in Leeds, London, Paris, New York and Tokyo. In 2012 the group opened its first hotel, South Place Hotel, in the heart of the City of London.
Photographer Nick Dunne

Bespoke, Product Development