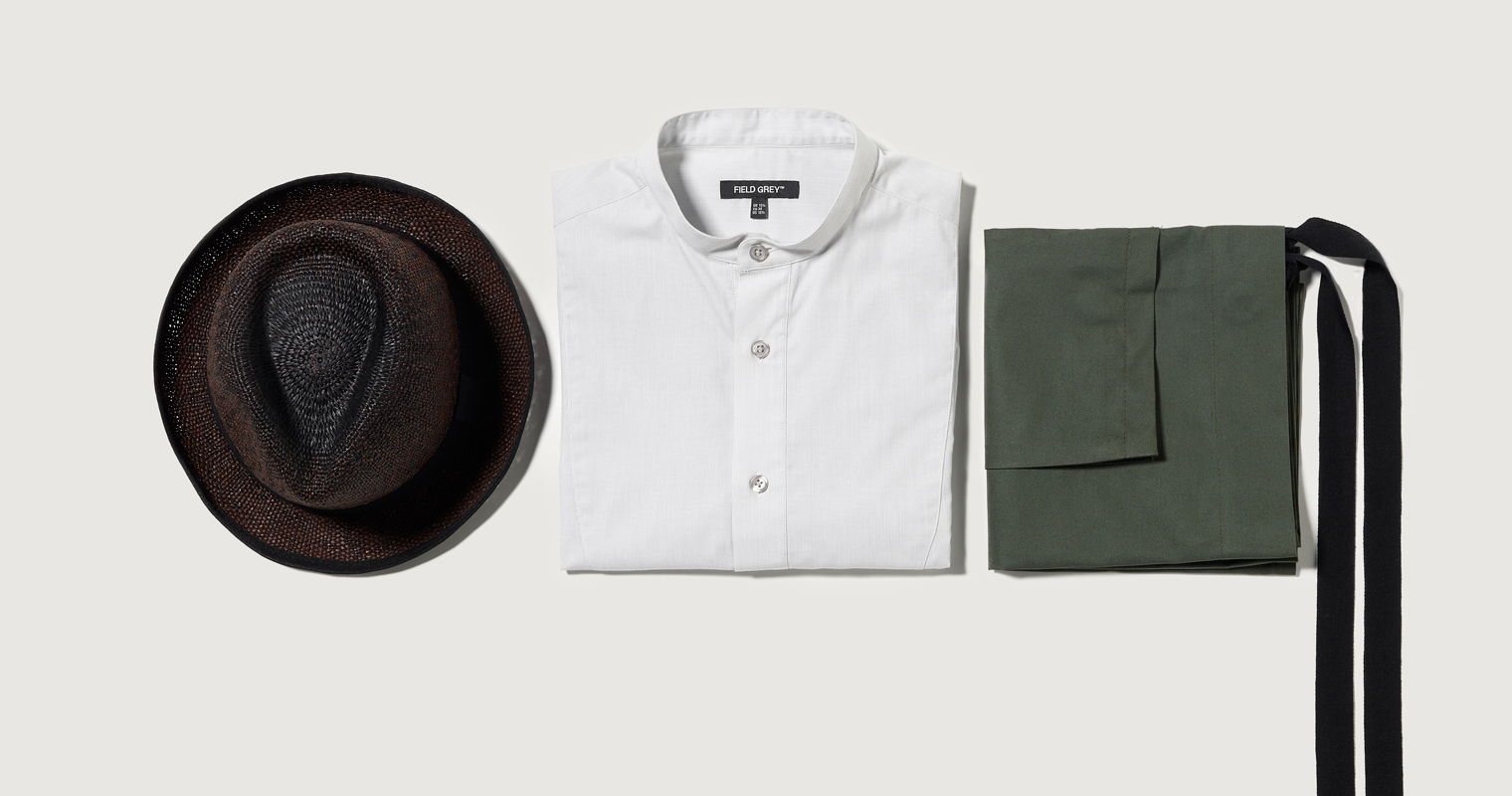 Hilton London Syon Park called on Field Grey to produce a new uniform for its bar and waiting staff.
Approach / The hotel is set in the grounds of Grade I listed parkland, designed by Capability Brown.
We were inspired by the eclectic interiors, the modern architecture and the terrace area of Syon Park's destination bar. Each item was inspired by the parkland, the olive trees on the terrace and a giant bonsai tree that takes centre stage, the oldest bonsai tree in Europe.
We designed a bespoke micro-stripe bib shirt in a pale grey teamed with a bespoke olive waist apron, complete with silver eyelets and black herringbone ties. These are worn with a straw hat to protect the team from the sun during the summer months.
Hilton London Syon Park sits on the edge of the 200-year-old Syon House estate, which has served as the home of the Duke of Northumberland for over 400 years.
Photographic Assignments

Bar and Waiting Staff