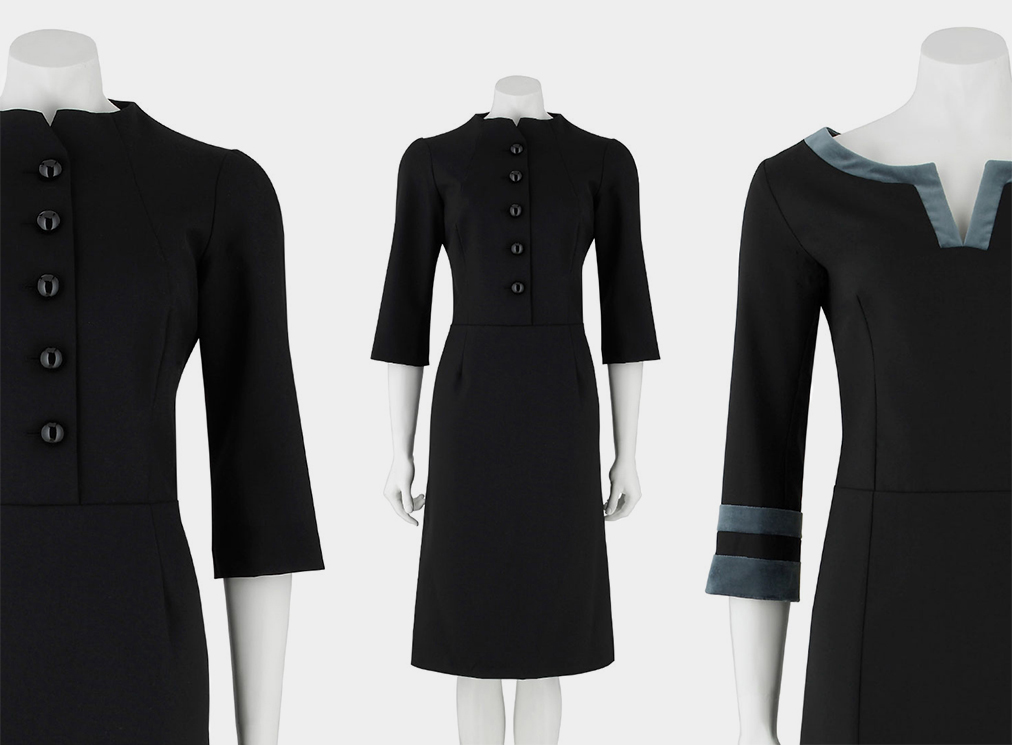 Lutyens restaurant and bar is named after one of the UK's most distinguished architects, Sir Edwin Lutyens. It's located in the former Reuters' building on Fleet Street – London's historic centre of print, media and journalism.
Approach / 
Prescott & Conran's vision was to roll out the uniforms designed by Joe Casely-Hayford to the whole of the restaurant group. Field Grey project-managed suppliers, facilitated the rollout and customised the uniform to reflect Lutyens' sophisticated interiors.
Managers were either accessorised with a dogtooth check tie or wore a little black dress – designed by Field Grey and inspired by the modernist designs of Claire McCardell.
Prescott & Conran / Lutyens opened in the summer of 2009 and is located in the former Reuters building, with the famous ticker tape referenced in the marble mosaic floor. In the autumn after it opened, and alongside several other accolades, it won the Square Meal magazine Best New Restaurant award.
Bespoke, Consultancy, Product Development

Staff uniforms designed by Joe Casely-Hayford
Photographer Guy Lockwood