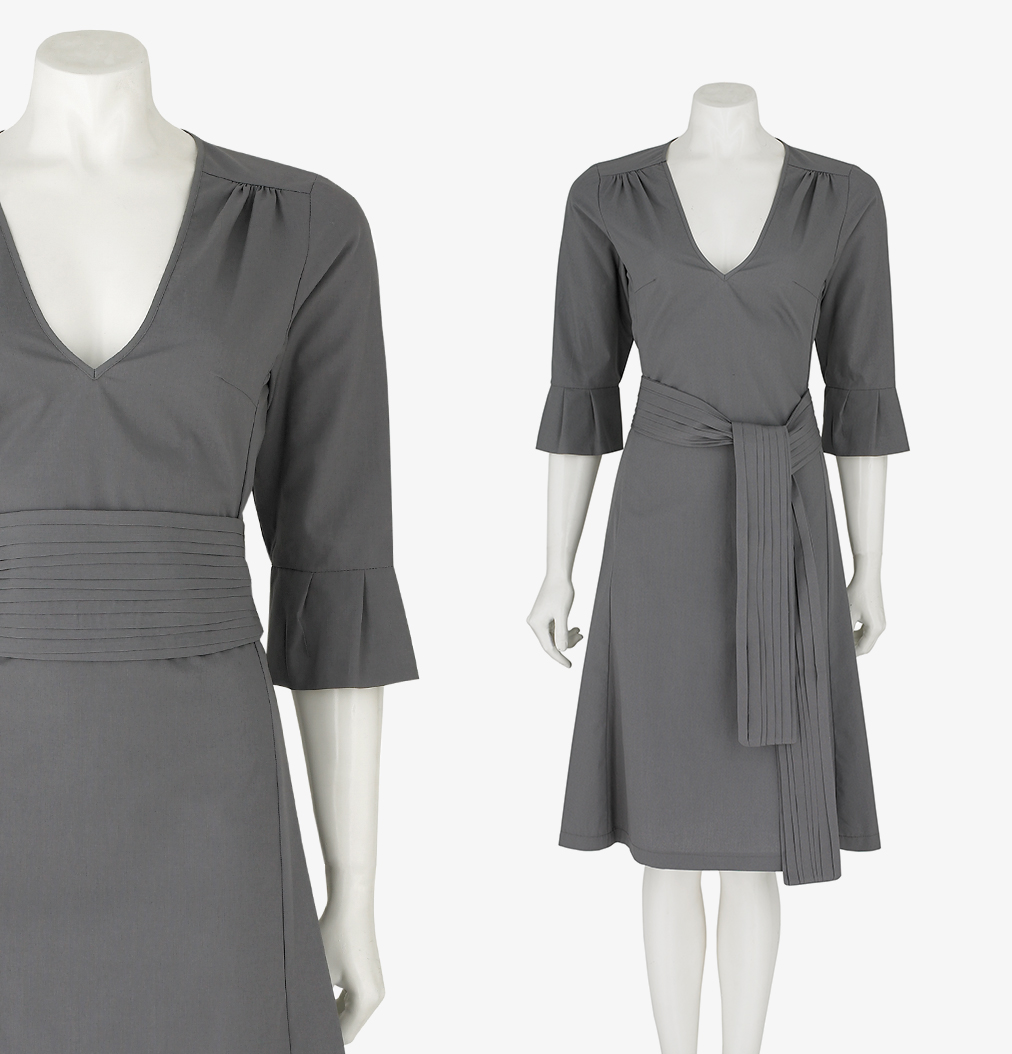 An original range of organic, ethical skincare, NUDE Skincare uses high performance natural ingredients and pursues responsible business practices – values which extended to the uniform brief for a smart, ethical and aspirational uniform design.
Approach / 
In response, Field Grey designed a uniform which breaks with the tradition of white lab coats or T-shirts at skincare counters.
A grey cotton dress and fitted male shirt were created in 100% organic cotton to complement the products' muted natural colours. Both were produced in the UK to support local industry and reduce air miles. The dress has a choice of two belts, a cummerbund or sash, and the fitted shirt is worn with Katharine Hamnett organic golfing trousers. For a completely ethical uniform solution, shoes are by Birkenstock and Terra Plana, both leading sustainable fashion brands.
Nude Skincare / Founded in 2007, NUDE Skincare was brought to life by ethical entrepreneurs Bryan Meehan and Ali Hewson, and is now available worldwide.
Photographer Guy Lockwood

Accessory Design, Bespoke, Brand Collaboration, Brand Identity, Off the Peg, Product Development