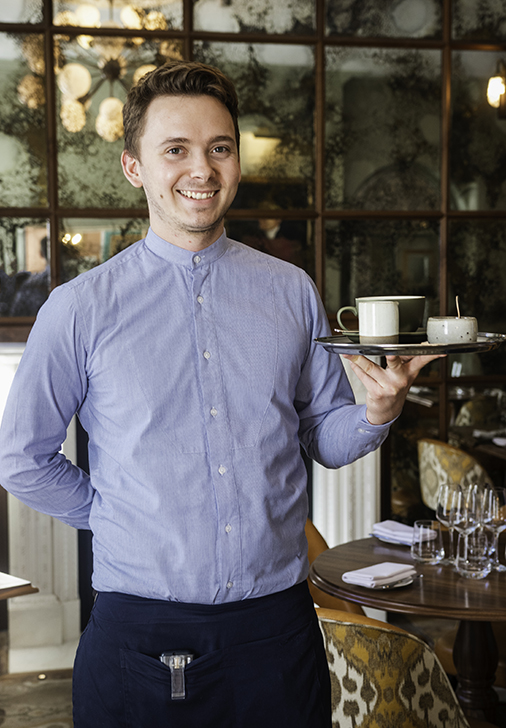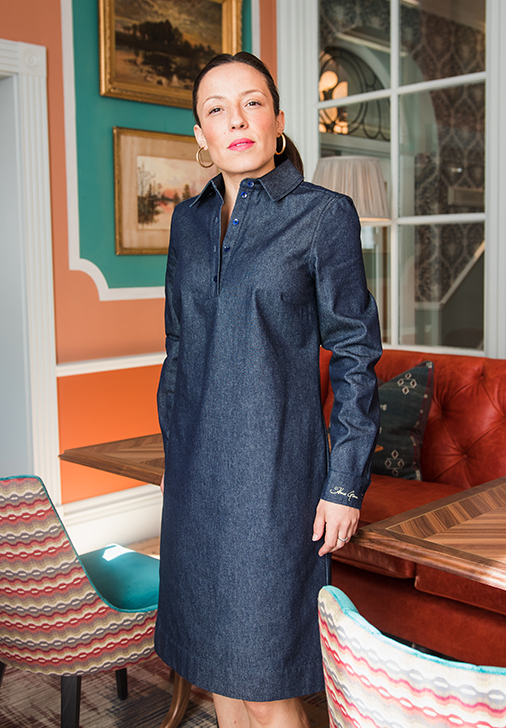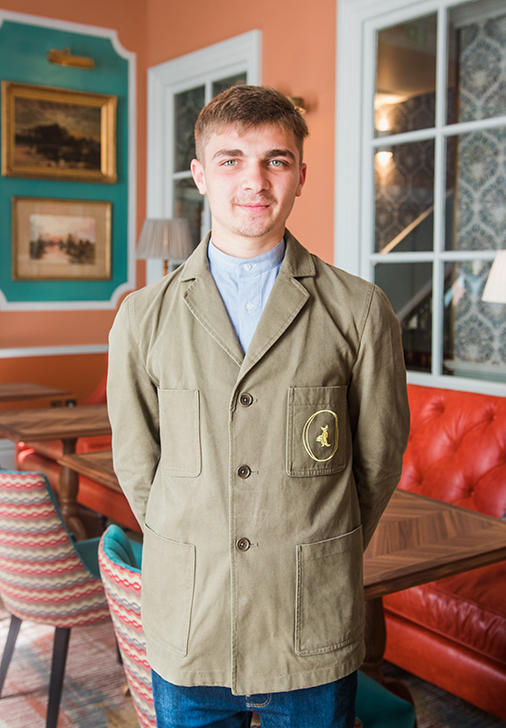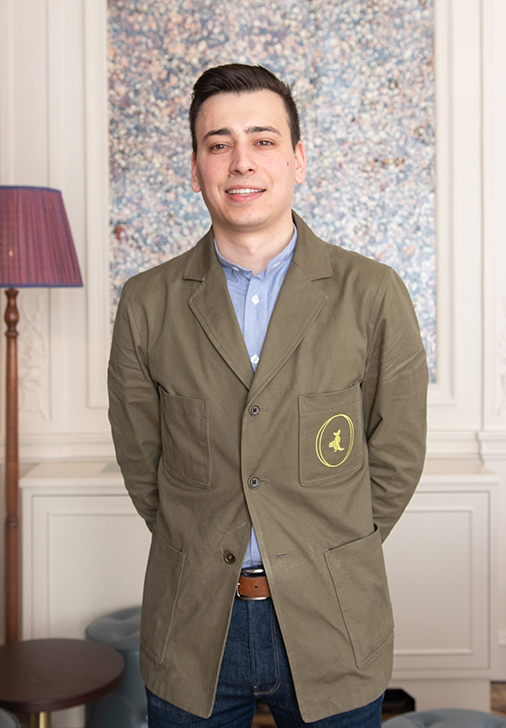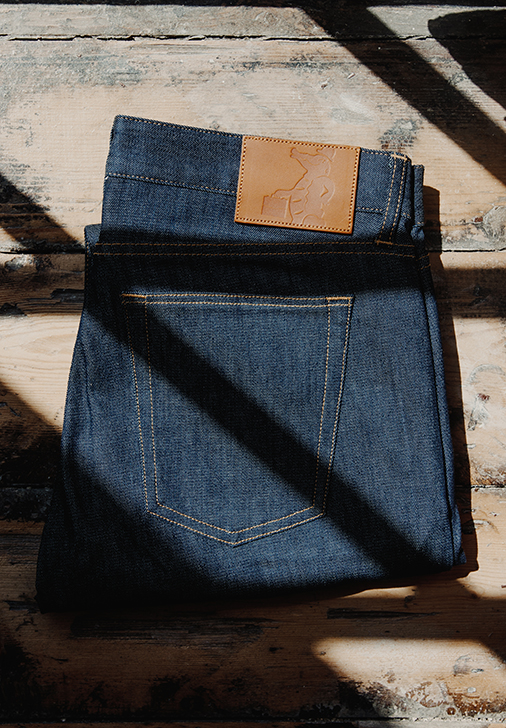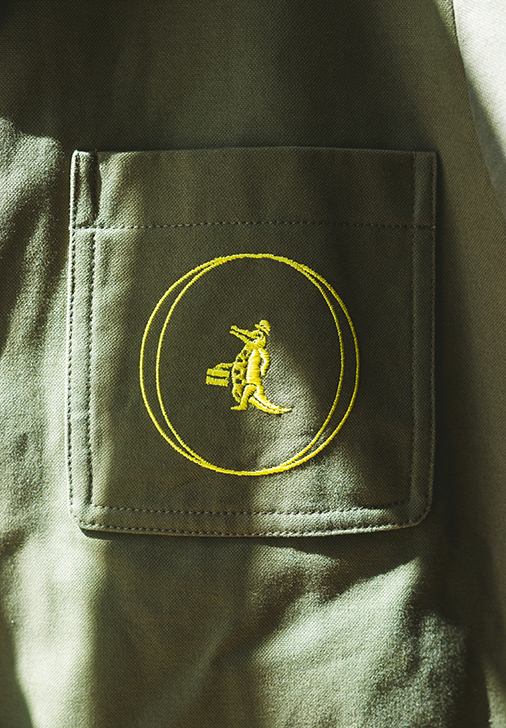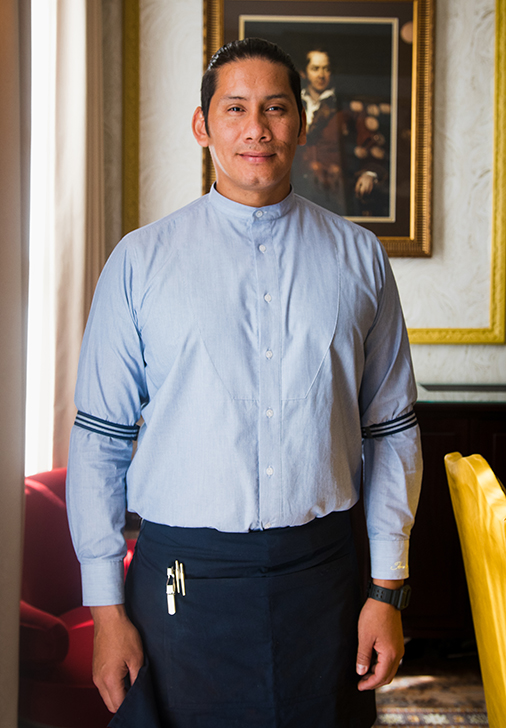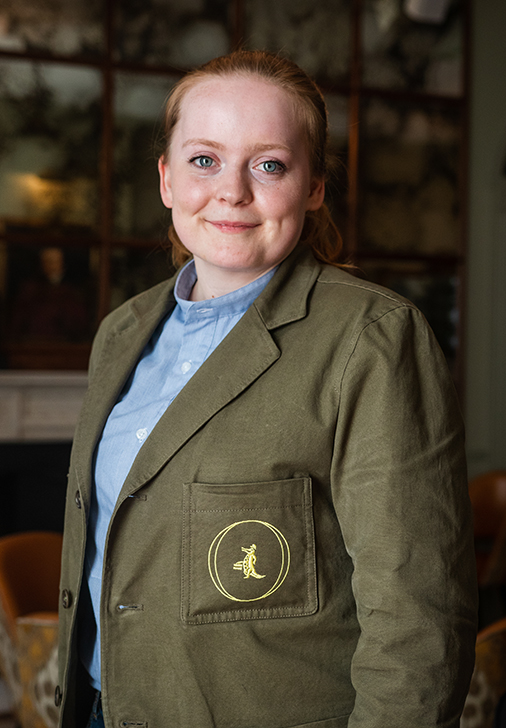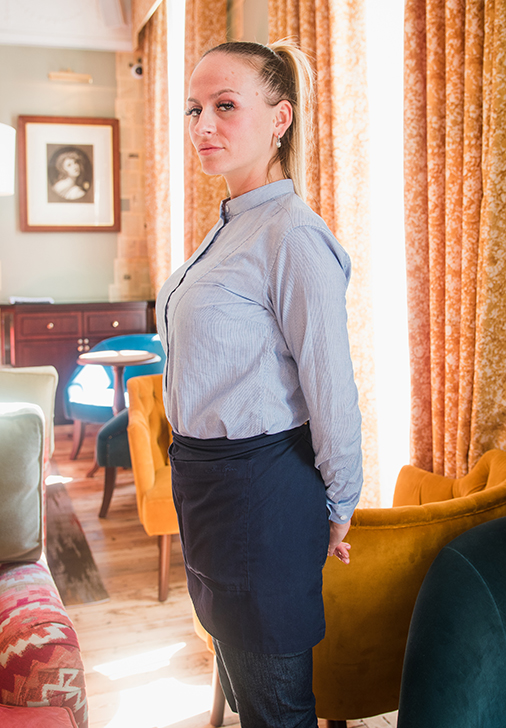 Following on from a successful project with Home House, the team approached Field Grey to design a uniform solution for its sister venue, Home Grown. A unique members' club for London's entrepreneurs, Home Grown required a cooler, casual collection.
Approach / Much of the Home Grown collection was sourced from our Readywear range, adding bespoke elements that are unique to the venue. We were thrilled to broker a brand collaboration with Blackhorse Lane Ateliers, London's only craft jeans makers, based in Walthamstow. The jeans came complete with a Homegrown branded leather patch.
Both the denim and the leather apron straps supplied with aprons are proudly made in London, vastly reducing the carbon footprint of the collection as well as supporting domestic businesses here in the UK
The collection includes a bespoke denim shirt dress, complete with vibrant embroidery on the cuff to avoid clunky tax tabs. The hospitality team wear the Readywear Plain Bib Shirt in a blue micro stripe, teamed with the Utility Jacket in sage, also from Readywear. Waiting staff have toast sleeve garters, combining a contemporary aesthetic with practicality. Readywear waist aprons, with aforementioned leather straps, complete the looks.
The apron straps are detachable, allowing the apron fabric to be washed at appropriate temperatures without damaging the saddlery leather. The straps are designed to last for years.
To adopt the club's signature branding, we monogrammed the logo in the vibrant mustard yellow of Home Grown onto the utility jacket; in blue on the team's shirts; and in subtle tone-on-tone colours on the aprons.
Results / Sophie Chaney, General Manager, said:
"I love the uniforms. I love the way they look; I love the utilitarian, versatile look that Field Grey created. We have quite a formal uniform range at Home House, but here, it was about no ties, literally and figuratively. Field Grey created a really great solution for us, which we knew would work as soon as we saw it."
Home Grown is a members club for entrepreneurs, investors and business leaders by the team behind Home House, the renowned social club on Portman Square.
Reception & Front of House
Management Staff
Bar Staff
Waiters